Top Ten Tuesday is a weekly meme brought to you at The Broke and the Bookish!! Each week we will be releasing a top ten book related list for you all to enjoy!
Oh goodness! Not a TBR list!! Luckily it is for fall so I don't have to go through my whole TBR, that list is huge! I am sure all of us book dragons have that issue though! Without further ado, here we go!
Top Ten Books On My Fall TBR List


1. Decent
By SGD Singh
The Infernal Guard: Descent rejoins our heroes eight months after the events of Emergence. Asha and her fellow trainees gather at Central Headquarters, located in North America's western desert, to celebrate their graduation and receive their postings as full-fledged Infernal Guard members. But the time for celebrations are cut short when Asha confirms her long-held suspicion: The Prophecy, which foretold the birth of a Seer with the power to bring lasting peace to our realm, never meant her. She is not The One The Guard have been waiting for so many years. While hunting Underworlders in Las Vegas, Asha and her team come across a homeless civilian named Jax. Asha immediately realizes the mysterious girl is critical to their survival, and insists Jax accompany them despite her team's protests and the civilian's terror. Now, as the forces of darkness unite to capture their foretold Savior, Asha must lead a rescue team of her beloved friends into the Underworld on the mission of their lives. Because if they fail, hope dies with them.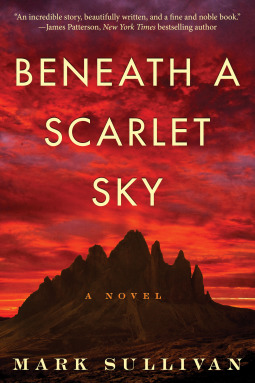 2.
Beneath a Scarlet Sky
By Mark Sullivan
Based on the true story of a forgotten hero, Beneath a Scarlet Sky is the triumphant, epic tale of one young man's incredible courage and resilience during one of history's darkest hours.

Pino Lella wants nothing to do with the war or the Nazis. He's a normal Italian teenager—obsessed with music, food, and girls—but his days of innocence are numbered. When his family home in Milan is destroyed by Allied bombs, Pino joins an underground railroad helping Jews escape over the Alps, and falls for Anna, a beautiful widow six years his senior.

In an attempt to protect him, Pino's parents force him to enlist as a German soldier—a move they think will keep him out of combat. But after Pino is injured, he is recruited at the tender age of eighteen to become the personal driver for Adolf Hitler's left hand in Italy, General Hans Leyers, one of the Third Reich's most mysterious and powerful commanders.

Now, with the opportunity to spy for the Allies inside the German High Command, Pino endures the horrors of the war and the Nazi occupation by fighting in secret, his courage bolstered by his love for Anna and for the life he dreams they will one day share.
3.
The Right Kind of Reckless
By Heather Van Fleet
I'm in love with a woman I can't have, and there's absolutely nothing I can do to stop myself from falling.

The problem? Her brother's my best friend.

I shouldn't want her this much. Not when it goes against the bro code. Not when I've never been able to commit to a woman for longer than a night.

But one look into her eyes and I'm a mess for her. She's my everything. And I have to walk away with nothing.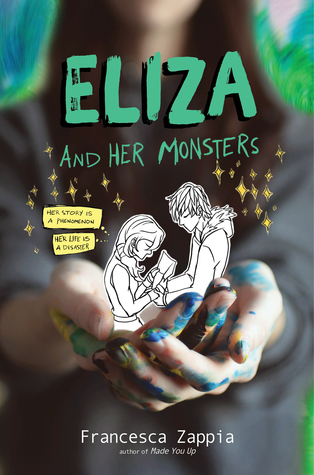 4.
Eliza and her Monsters
By Francesca Zappia
Her story is a phenomenon. Her life is a disaster.

In the real world, Eliza Mirk is shy, weird, and friendless. Online, she's LadyConstellation, the anonymous creator of the wildly popular webcomic Monstrous Sea. Eliza can't imagine enjoying the real world as much as she loves the online one, and she has no desire to try.

Then Wallace Warland, Monstrous Sea's biggest fanfiction writer, transfers to her school. Wallace thinks Eliza is just another fan, and as he draws her out of her shell, she begins to wonder if a life offline might be worthwhile.

But when Eliza's secret is accidentally shared with the world, everything she's built—her story, her relationship with Wallace, and even her sanity—begins to fall apart.
By Cheryl Strayed
At twenty-two, Cheryl Strayed thought she had lost everything. In the wake of her mother's death, her family scattered and her own marriage was soon destroyed. Four years later, with nothing more to lose, she made the most impulsive decision of her life. With no experience or training, driven only by blind will, she would hike more than a thousand miles of the Pacific Crest Trail from the Mojave Desert through California and Oregon to Washington State — and she would do it alone. Told with suspense and style, sparkling with warmth and humor, Wild powerfully captures the terrors and pleasures of one young woman forging ahead against all odds on a journey that maddened, strengthened, and ultimately healed her.
By May Sage
"Let me tell you one thing, Beast: if your Prince ever returns, watch his back. There are thousands who would gladly throw daggers at it."
And Belle would be first in line.

Ten years ago, he was Prince Aiden, heir of Jereena, at the top of the world – now, they call him Beast. Aiden has landed on his feet, his exclusive club is the place to be, he makes hundreds of thousands a night. What else could he possibly want?

Belle grew up during the Anarchy, and the corrupted system screwed her, big time, but she managed to get by. Then, her stupid brother goes and steals from the Beast, who demands her as payment.
Well, her, a pile of cash, or her sister – option two and three aren't acceptable.
By Erin Swann
Bill

The women in my life are all temporary. Things are simple. Charm her, enjoy her, discard her, and repeat. Once she hears my family name her focus is on the size of my wallet and she can't be trusted.

Until Lauren shows up at my doorstep one night and I am suddenly in charge of the family company. I need to save the family legacy and ten thousand jobs. I can't do it without her. She's beautiful, sassy, brilliant, and brutally honest. She can't stand me.

I need her. In my bed, in my life, as my wife. Everything's going according to plan . . . Until, she disappears.

Lauren

I fell for him as soon as I saw him last week, all of him, the full package.

Until, he sent me back to his condo to get rid of the girl--the naked one in his bed. He didn't even know her name.

Today he's the new CEO, and he's screwing up. Royally. I told him what I thought of him.

Again.

Now, he won't take no for an answer. When he makes a fairy tale proposal in front of hundreds, I can't say no. Together we have a plan to save the company.

But he's keeping secrets, and I uncover the worst one.
By Joe Hill
Aging, self-absorbed rock star Judas Coyne has a thing for the macabre -- his collection includes sketches from infamous serial killer John Wayne Gacy, a trepanned skull from the 16th century, a used hangman's noose, Aleister Crowley's childhood chessboard, etc. -- so when his assistant tells him about a ghost for sale on an online auction site, he immediately puts in a bid and purchases it.

The black, heart-shaped box that Coyne receives in the mail not only contains the suit of a dead man but also his vengeance-obsessed spirit. The ghost, it turns out, is the stepfather of a young groupie who committed suicide after the 54-year-old Coyne callously used her up and threw her away. Now, determined to kill Coyne and anyone who aids him, the merciless ghost of Craddock McDermott begins his assault on the rocker's sanity.
By Addison Cain
He stole her off the streets in broad daylight—the first Omega discovered in Bernard Dome in generations. He took her with violence while none intervened. He broke her, swearing he'd put her back together.

Brenya Perin was ordered to submit.

Bernard Dome is the jewel of Europe, a bastion of art and culture, pleasure and decadence. But life in the city depends on the occupation chosen for you at birth. There is no subversion, no question of who rules. There is no freedom.

Peace has a price, a price the Commodore of Bernard Dome is willing to pay… so long as the Omega remains his.

***
Shepherd's influence is on the rise. His machinations are subtle, his hands full tending to his recovering mate. Her safety is his priority, and something he's willing to risk war to assure. Bernard Dome has what he wants, and they will all be dammed if they deny him.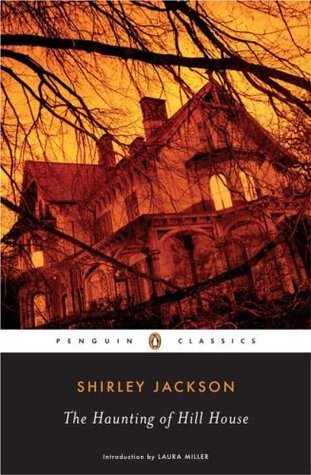 By Shirley Jackson

First published in 1959, Shirley Jackson's The Haunting of Hill House has been hailed as a perfect work of unnerving terror. It is the story of four seekers who arrive at a notoriously unfriendly pile called Hill House: Dr. Montague, an occult scholar looking for solid evidence of a "haunting"; Theodora, his lighthearted assistant; Eleanor, a friendless, fragile young woman well acquainted with poltergeists; and Luke, the future heir of Hill House. At first, their stay seems destined to be merely a spooky encounter with inexplicable phenomena. But Hill House is gathering its powers—and soon it will choose one of them to make its own.
_________________________________
Well, that's my list for the week! Hope you all enjoy!
Leave me your links below!