Favorite Character Friday is a weekly meme hosted by
Adria's Romance Reviews
that gives readers a chance to celebrate their favorite characters!
Why a weekly meme? Because really, with millions of books out there and more coming out every week, characters are like potato chips, you can't have just one.
How it works:
Every week you pick one of your favorite characters and tell every one who it is, what book they're from and WHY they're one of your favorite characters. Be sure to include the blurb and book cover as well! Share the love and maybe someone will read that same book and see why that character is one of your favorites! Unlike the Book Boyfriend meme (which was a great meme), your Favorite Character Fridays choice can be male or female!
Newt
The Maze Runner by James Dashner
Why is this character your favorite (Feel free to include a favorite quote or scene)?
I loved Newt as I read through this series. He was such a strong character and I honestly liked him more than I liked Thomas. Newt was a loyal character who did what he could for others, even if that meant risking his own life. He was very smart and had lots of funny things to say.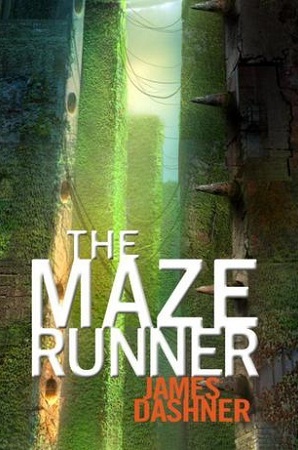 | Goodreads | Amazon | Book Depository |

Synopsis:

If you ain't scared, you ain't human.

When Thomas wakes up in the lift, the only thing he can remember is his name. He's surrounded by strangers—boys whose memories are also gone.

Nice to meet ya, shank. Welcome to the Glade.

Outside the towering stone walls that surround the Glade is a limitless, ever-changing maze. It's the only way out—and no one's ever made it through alive.

Everything is going to change.

Then a girl arrives. The first girl ever. And the message she delivers is terrifying.

Remember. Survive. Run.