Top Ten Tuesday is a weekly meme brought to you at The Broke and the Bookish!! Each week we will be releasing a top ten book related list for you all to enjoy!
I was so close to having a full 10 to list, but oh well! I didn't do as much reading this year due to personal reasons and when I did, I tended to re-read my favorites! But hey, 9 still isn't too bad!!
Top Ten Nine New-To-Me Authors


1. Paula Morris
Ruined
A gripping YA supernatural novel set in New Orleans: Twilight with a ghostly twist.

Rebecca couldn't feel more out of place in New Orleans, where she comes to spend the year while her dad is traveling. She's staying in a creepy old house with her Aunt Claudia, who reads Tarot cards for a living. And at the snooty prep school, a pack of filthy-rich girls treat Rebecca like she's invisible. Only gorgeous, unavailable Anton Grey seems to give Rebecca the time of day, but she wonders if he's got a hidden agenda. Then one night, in Lafayette Cemetery, Rebecca makes a friend. Sweet, mysterious Lisette is eager to talk to Rebecca, and to show her the nooks and crannies of the city.
2.
John Duprey
The First Day
On the outside, 16-year-old Kyle Jenson is just quiet, but there is something that no one knows about him. Kyle's secrets are surfacing again, and they are screaming loud this time. Kyle is pushed over the edge just too many times and his decisions will change his life and impact others around him for the worst. Even though he knows that there is no backing out, Kyle has to come clean with his problems and keep his secrets to himself, but he will go to drastic measures to make sure he gets rid of them, permanently.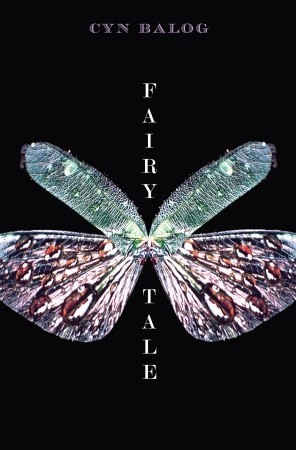 3. Cyn Balog
Fairy Tale
A captivating and witty dark fantasy that will have girls lusting after it.

Morgan Sparks has always known that she and her boyfriend, Cam, are made for each other. But when Cam's cousin Pip comes to stay with the family, Cam seems depressed. Finally Cam confesses to Morgan what's going on: Cam is a fairy. The night he was born, fairies came down and switched him with a healthy human boy. Nobody expected Cam to live, and nobody expected his biological brother, heir to the fairy throne, to die. But both things happened, and now the fairies want Cam back to take his rightful place as Fairy King.

Even as Cam physically changes, becoming more miserable each day, he and Morgan pledge to fool the fairies and stay together forever. But by the time Cam has to decide once and for all what to do, Morgan's no longer sure what's best for everyone, or whether her and Cam's love can weather an uncertain future.
4.
Susan Volland
Cooking for Mr. Right
At twenty-six, Seattle-based chef Kate Linden still has the urge to dye her hair blue and learn to play electric bass. But when she's abruptly fired from the city's hottest restaurant, and her ex-boyfriend, Gaston, announces he's getting married to a woman he's only recently met, Kate feels life's opportunities slipping away. Suddenly she's convinced that Gaston may be her last chance at a happy walk down the aisle. So she cooks up a scheme so grand her ex will be eating out of her hands in no time...

It's the perfect recipe for happiness. Until some unexpected ingredients fall into the pot-including a man she'd rather be cooking for.
5. Vivi Barnes
Paper or Plastic
Welcome to SmartMart, where crime pays minimum wage...

Busted. Alexis Dubois just got caught shoplifting a cheap tube of lipstick at the local SmartMart. She doesn't know what's worse—disappointing her overbearing beauty-pageant-obsessed mother for the zillionth time…or her punishment. Because Lex is forced to spend her summer working at the store, where the only things stranger than the staff are the customers.

Now Lex is stuck in the bizarro world of big-box retail. Coupon cutters, jerk customers, and learning exactly what a "Code B" really is (ew). And for added awkwardness, her new supervisor is the totally cute—and adorably geeky—Noah Grayson. Trying to balance her out-of-control mother, her pitching position on the softball team, and her secret crush on the school geek makes for one crazy summer. But ultimately, could the worst job in the world be the best thing that ever happened to her?
6.
Cate Cameron
Center Ice
The hometown hockey hero won't know what hit him…

Karen Webber is in small-town hell. After her mother's death, she moved to Corrigan Falls to live with strangers—her dad and his perfect, shiny new family—and there doesn't seem to be room for a city girl with a chip on her shoulder. The only person who makes her feel like a real human being is Tyler MacDonald.

But Karen isn't interested in starting something with a player. And that's all she keeps hearing about Tyler.

Corrigan Falls is a hockey town, and Tyler's the star player. But the viselike pressure from his father and his agent are sending him dangerously close to the edge. All people see is hockey—except Karen. Now they've managed to find something in each other that they both desperately need. And for the first time, Tyler is playing for keeps…
7.
Kitsy Clare
Model Position
For Sienna, love and art are perilous games. Is she ready to take that gamble?

Sienna is a beautiful, talented artist poised on the precipice of soaring into the glamorous, yet cutthroat Manhattan art scene.

Dave Hightower is a hooked-up, handsome heir to the hippest gallery in NYC, Gallery Hightower.

Erik is the live drawing model with his sizzling green eyes fixed only on Sienna.

Three's a crowd, so Sienna must make a choice: date Dave and ride the fast track to landing a show at Gallery Hightower and hobnobbing with the art glitterati, or follow her heart and take a chance with Erik, the stunning male model who's stealing her heart. But Erik has some worrisome secrets, and who in their right mind would make live modeling their career?

Dare Sienna throw away her chances of hitting it big to follow her heart?
8.
Katie Van Ark
The Boy Next Door
Maddy Spier's been in love with the boy next door forever. As his figure skating partner she spends time in his arms every day. But she's also seen his arms around other girls—lots of other girls. How can she make him realize that they can be partners off the ice as well? Gabe's relationship with Maddy is vital. He can't imagine skating with anyone else, and together they have a real chance at gold–maybe even making it to the Olympics! So he's decided to think of her as a sister. After all, family is forever, but he's never dated anyone for more than two weeks. Then their coach assigns a new romantic skating program, and everything changes. Will this be the big break that Maddy's been hoping for or the big break-up that Gabe has always feared?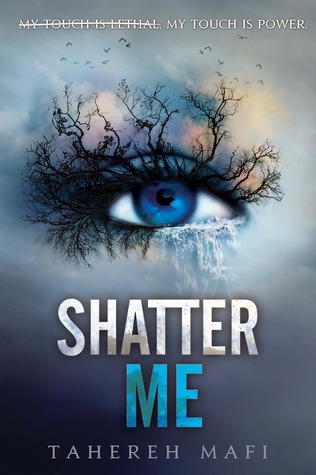 9.
Tahereh Mafi
Shatter Me
Juliette hasn't touched anyone in exactly 264 days.

The last time she did, it was an accident, but The Reestablishment locked her up for murder. No one knows why Juliette's touch is fatal. As long as she doesn't hurt anyone else, no one really cares. The world is too busy crumbling to pieces to pay attention to a 17-year-old girl. Diseases are destroying the population, food is hard to find, birds don't fly anymore, and the clouds are the wrong color.

The Reestablishment said their way was the only way to fix things, so they threw Juliette in a cell. Now so many people are dead that the survivors are whispering war – and The Reestablishment has changed its mind. Maybe Juliette is more than a tortured soul stuffed into a poisonous body. Maybe she's exactly what they need right now.

Juliette has to make a choice: Be a weapon. Or be a warrior.
_________________________________
Well, that's my list for the week! Hope you all enjoy!
Leave me your links below!