Top Ten Tuesday is a weekly meme brought to you at The Broke and the Bookish!! Each week we will be releasing a top ten book related list for you all to enjoy!
I don't think much needs to be said on books you can't wait to get!!
Top Ten Books I'm Looking Forward To For The First Half Of 2017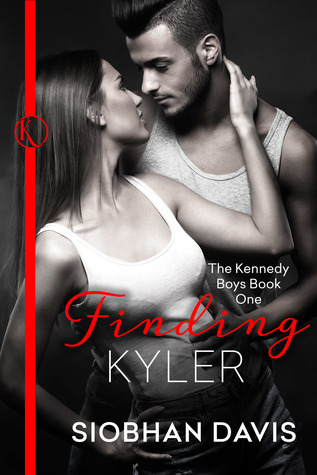 1. Finding Kyler by Siobhan Davis
Releases- January 9, 2017
Two fractured hearts and a forbidden love they can't deny.

You shouldn't want what you can't have…

Faye Donovan has lost everything. After her parent's tragic death, she's whisked away from her home in Ireland when an unknown uncle surfaces as her new guardian.

Dropped smack-dab into the All-American dream, Faye should feel grateful. Except living with her wealthy uncle, his fashion-empire-owning wife, and their seven screwed-up sons is quickly turning into a nightmare—especially when certain inappropriate feelings arise.

Kyler Kennedy makes her head hurt and her heart race, but he's her cousin.

He's off limits.

And he's not exactly welcoming—Kyler is ignorant, moody, and downright cruel at times—but Faye sees behind the mask he wears, recognizing a kindred spirit.

Kyler has sworn off girls, yet Faye gets under his skin. The more he pushes her away, the more he's drawn to her, but acting on those feelings risks a crap-ton of prejudice, and any whiff of scandal could damage the precious Kennedy brand.

Concealing their feelings seems like the only choice.

But when everyone has something to hide, a secret is a very dangerous thing.
2.
Soulmated by Shaila Patel
Releases- January 24, 2017
Two souls. One Fate.

Eighteen-year-old Liam Whelan, an Irish royal empath, has been searching for his elusive soulmate. The rare union will cement his family's standing in empath politics and afford the couple legendary powers, while also making them targets of those seeking to oust them.

Laxshmi Kapadia, an Indian-American high school student from a traditional family, faces her mother's ultimatum: Graduate early and go to medical school, or commit to an arranged marriage.

When Liam moves next door to Laxshmi, he's immediately and inexplicably drawn to her. In Liam, Laxshmi envisions a future with the freedom to follow her heart.

Liam's father isn't convinced Laxshmi is "The One" and Laxshmi's mother won't even let her talk to their handsome new neighbor. Will Liam and Laxshmi defy expectations and embrace a shared destiny? Or is the risk of choosing one's own fate too great a price for the soulmated?
3.
By Your Side by Kasie West
Releases- January 31, 2017
When Autumn Collins finds herself accidentally locked in the library for an entire weekend, she doesn't think things could get any worse. But that's before she realizes that Dax Miller is locked in with her. Autumn doesn't know much about Dax except that he's trouble. Between the rumors about the fight he was in (and that brief stint in juvie that followed it) and his reputation as a loner, he's not exactly the ideal person to be stuck with. Still, she just keeps reminding herself that it is only a matter of time before Jeff, her almost-boyfriend, realizes he left her in the library and comes to rescue her.
Only he doesn't come. No one does.
Instead it becomes clear that Autumn is going to have to spend the next couple of days living off vending-machine food and making conversation with a boy who clearly wants nothing to do with her. Except there is more to Dax than meets the eye. As he and Autumn first grudgingly, and then not so grudgingly, open up to each other, Autumn is struck by their surprising connection. But can their feelings for each other survive once the weekend is over and Autumn's old life, and old love interest, threaten to pull her from Dax's side?
4.
Saven Deliverance by Siobhan Davis
Releases- February 2017
No description yet :( it's the last book of one of my all time favorite series though, so I know I will love it!
5.
Denton Little's Still Not Dead by Lance Rubin
Releases- February 7, 2017
You only live once—unless you're Denton Little!

The good news: Denton Little has lived through his deathdate. Yay! The bad news: He's being chased by the DIA (Death Investigation Agency), he can never see his family again, and he may now die any time. Huh. Cheating death isn't quite as awesome as Denton would have thought…

Lance Rubin's debut novel, Denton Little's Deathdate, showed readers just how funny and poignant imminent death could be. Now in this sequel, he takes on the big questions about life. How do we cope, knowing we could die at any time? Would you save someone from dying even if they were a horrible person? Is it wrong to kiss the girl your best friend is crushing on if she's really into you instead? What if she's wearing bacon lip gloss?
6.
Summoner Rising by Melanie McFarlane
Releases- March 28, 2017
Law One: A summoner is responsible for all creatures it lets through from the netherworld.

Dacie Cantar wishes someone had explained the Laws of Summoning to her before she watched a shadowy creature crawl out of a painting at the local arcade. At least it explains the strange things she's witnessed since moving in with her great-aunt, after her mother's untimely death. But who wants to be followed by shadows the rest of their life? Add that to being stalked by a strange boy at school, who just might be her Tovaros (aka soulmate), it's about all Dacie can handle in her new life.

As she nears her seventeenth birthday, will she be ready for her new responsibilities, or will the shadows that stalked her mother until her death, finally consume Dacie, too? And then there's Law Two…
7.
Blood Rose Rebellion by Rosalyn Eves
Releases- March 28, 2017
Sixteen-year-old Anna Arden is barred from society by a defect of blood. Though her family is part of the Luminate, powerful users of magic, she is Barren, unable to perform the simplest spells. Anna would do anything to belong. But her fate takes another course when, after inadvertently breaking her sister's debutante spell—an important chance for a highborn young woman to show her prowess with magic—Anna finds herself exiled to her family's once powerful but now crumbling native Hungary.

Her life might well be over.

In Hungary, Anna discovers that nothing is quite as it seems. Not the people around her, from her aloof cousin Noémi to the fierce and handsome Romani Gábor. Not the society she's known all her life, for discontent with the Luminate is sweeping the land. And not her lack of magic. Isolated from the only world she cares about, Anna still can't seem to stop herself from breaking spells.

As rebellion spreads across the region, Anna's unique ability becomes the catalyst everyone is seeking. In the company of nobles, revolutionaries, and Romanies, Anna must choose: deny her unique power and cling to the life she's always wanted, or embrace her ability and change that world forever.
8.
Alex, Approximately by Jenn Bennett
Releases- April 4, 2017
In this delightfully charming teen spin on You've Got Mail, the one guy Bailey Rydell can't stand is actually the boy of her dreams—she just doesn't know it yet.

Classic movie buff Bailey "Mink" Rydell has spent months crushing on a witty film geek she only knows online by "Alex." Two coasts separate the teens until Bailey moves in with her dad, who lives in the same California surfing town as her online crush.

Faced with doubts (what if he's a creep in real life—or worse?), Bailey doesn't tell Alex she's moved to his hometown. Or that she's landed a job at the local tourist-trap museum. Or that she's being heckled daily by the irritatingly hot museum security guard, Porter Roth—a.k.a. her new arch-nemesis. But life is whole lot messier than the movies, especially when Bailey discovers that tricky fine line between hate, love, and whatever-it-is she's starting to feel for Porter.

And as the summer months go by, Bailey must choose whether to cling to a dreamy online fantasy in Alex or take a risk on an imperfect reality with Porter. The choice is both simpler and more complicated than she realizes, because Porter Roth is hiding a secret of his own: Porter is Alex…Approximately.
9.
How To Make A Wish by Ashley Herring Blake
Releases- May 2, 2017
All seventeen year-old Grace Glasser wants is her own life. A normal life in which she sleeps in the same bed for longer than three months and doesn't have to scrounge for spare change to make sure the electric bill is paid. Emotionally trapped by her unreliable mother, Maggie, and the tiny cape on which she lives, she focuses on her best friend, her upcoming audition for a top music school in New York, and surviving Maggie's latest boyfriend—who happens to be Grace's own ex-boyfriend's father.

Her attempts to lay low until she graduates are disrupted when she meets Eva, a girl with her own share of ghosts she's trying to outrun. Grief-stricken and lonely, Eva pulls Grace into midnight adventures and feelings Grace never planned on. When Eva tells Grace she likes girls, both of their worlds open up. But, united by loss, Eva also shares a connection with Maggie. As Grace's mother spirals downward, both girls must figure out how to love and how to move on.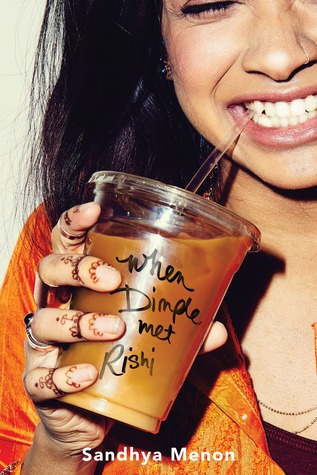 10.
When Dimple Met Rishi by Sandhya Menon
Releases- May 30, 2017
A laugh-out-loud, heartfelt YA romantic comedy, told in alternating perspectives, about two Indian-American teens whose parents have arranged for them to be married.

Dimple Shah has it all figured out. With graduation behind her, she's more than ready for a break from her family, from Mamma's inexplicable obsession with her finding the "Ideal Indian Husband." Ugh. Dimple knows they must respect her principles on some level, though. If they truly believed she needed a husband right now, they wouldn't have paid for her to attend a summer program for aspiring web developers…right?

Rishi Patel is a hopeless romantic. So when his parents tell him that his future wife will be attending the same summer program as him—wherein he'll have to woo her—he's totally on board. Because as silly as it sounds to most people in his life, Rishi wants to be arranged, believes in the power of tradition, stability, and being a part of something much bigger than himself.

The Shahs and Patels didn't mean to start turning the wheels on this "suggested arrangement" so early in their children's lives, but when they noticed them both gravitate toward the same summer program, they figured, Why not?

Dimple and Rishi may think they have each other figured out. But when opposites clash, love works hard to prove itself in the most unexpected ways.
_________________________________
Well, that's my list for the week! Hope you all enjoy!
Leave me your links below!