Top Ten Tuesday is a weekly meme brought to you at The Broke and the Bookish!! Each week we will be releasing a top ten book related list for you all to enjoy!
This was such a fun idea to remember all the books I've read this year and pick out my top 10!
Top Ten Best Books Of 2016


1. The Parisian Christmas Bake Off
By Jenny Oliver
Welcome to the most celebrated patisserie competition in Paris – ready, steady, bake!

Watching snowflakes settle on the Eiffel Tower, Rachel Smithson's cosy English village feels very far way – as, thankfully, does her commitment-phobic ex, probably already kissing someone else under the mistletoe. But Rachel hasn't come to Paris to mope she's come to bake. Hard.

Because the search for Paris's next patisserie apprentice is about to begin! And super-chef judge Henri Salernes is an infamously tough cookie. But Rachel isn't about to let her confidence (or pastry) crumble. She's got one week, mounds of melt-in-the-mouth macaroons and towers of perfect profiteroles to prove that she really is a star baker.

As well as clouds of flour, and wafts of chocolate and cinnamon, there's definitely a touch of Christmas magic in the air… Rachel hasn't come to Paris looking for a fairy-tale romance, but the city of love might gift-wrap her one anyway…

Not even a dusting of icing sugar could make The Parisian Christmas Bake-Off a more perfect Christmas treat!
2.
Sisterhood Everlasting
By Ann Brashares
Four friends
One sisterhood
Ten years later, the story continues

On the cusp of turning thirty, Tibby, Lena, Carmen, and Bridget are now living separate lives, out on their own. Yet despite having jobs and men that they love, each knows that something is missing: the closeness that once sustained them. Carmen is a successful actress in New York, engaged to be married, but misses her friends. Lena finds solace in her art, teaching in Rhode Island, but still thinks of Kostos and the road she didn't take. Bridget lives with her longtime boyfriend, Eric, in San Francisco, and though a part of her wants to settle down, a bigger part can't seem to shed her old restlessness. Then Tibby reaches out to bridge the distance, sending the others plane tickets for a reunion that they all breathlessly await. And indeed, it will change their lives forever—but in ways that none of them could ever have expected.
3.
Saven Deception (Saven #1)
By Siobhan Davis
THE TRUTH DOESN'T ALWAYS SET YOU FREE

I've fallen hard for an alien, but he's harboring secrets.
Massive secrets that threaten the very essence of humanity.
How can I give him my heart when his race plans on taking my future?

Sadie Owens has been slowly dying inside. Bit by bit, piece by piece, day by day. Trapped in a life she hates, she relies on only one person—herself.

Despised by her family and betrayed by an unscrupulous government, Sadie dreams of a different life. When she is chosen to participate in the government's new social experiment, she is ecstatic at the prospect of spending six months in Thalassic City, the shiny new city under the sea.

Immediately drawn to Logan Chandler, Sadie is captivated by the beautiful boy with the ocean-blue eyes. Logan seems to embody everything that has been forbidden, but he isn't all he appears to be.

Confused over Logan's true intentions and concerned when best friend Jenna starts transforming in front of her eyes, Sadie partners with newcomer Jarod in a bid to uncover the government's real agenda. The truth is more shocking than anything she could ever have imagined.

When Sadie finally understands why the Saven walk among us, will it be too late to save her heart and the human race?
4.
Saven Disclosure (Saven #2)
By Siobhan Davis
THE TRUTH CAN'T HIDE FOREVER

To protect Logan, I have no choice but to deceive him.
But I'm not the only one hiding the truth.
Will our love survive all the secrets and lies?

Enemy alien ships crowd the skies over Earth while the world waits with bated breath. The Saven have been exposed, and where once they were abhorred, they are now championed as our greatest ally and our only possible savior.

Logan and Sadie have been separated, and the longer he is gone, the more their love is tested by duty, doubts, and deception.

Sadie and Jarod have infiltrated the highest levels of government, but they are playing a dangerous game. Surrounded by people with conflicting agendas—hell-bent on using her for their own aim—Sadie is confused when the lines between good and evil are blurred. It's impossible to tell friend from foe, and no one can be trusted.

When the full extent of the experiments taking place in Sector Twenty is disclosed, Sadie can no longer sit back and watch as the lower classes face a horrific fate. Racing to save her loved ones and mankind, she risks her own safety and the love she's waited a lifetime for to do the right thing.

But no one thought to save her from herself.
5.
Saven Defiance (Saven #3)
By Siobhan Davis
THE TRUTH ISN'T ALWAYS EASY

I've promised to protect those I love.
But someone is lying to me.
Will I discover the truth in time to save him?

With war looming in outer space and the Earthen government forced into hiding, the battle for ultimate world domination is only just beginning.

Having accepted her identity, Sadie sets out on a daring quest with her friends, which takes them deep into alien territory. Fraught with tension and danger, the journey is not an easy one, especially when previous adversaries become new allies and cherished friends become suspicious opponents.

As the heirs unite in a bid to restore peace to the galaxy, powerful enemies, determined to exact retribution,surround them on all sides. When hidden agendas and shocking revelations come to light, the fallout is massive.

Sadie's love life is a tangled, messy affair. While one relationship is embraced forever, another spirals out of control, threatening to destroy everything. Determined to do the right thing, Sadie will fight hard to protect those she loves.

But there are some battles she cannot win.
6.
Reflection Pond
By Kacey Vanderkarr
Sometimes you find home, sometimes it comes looking for you.

Callie knows a lot more about pain than she does about family. She's never belonged, at least, not until she falls through a portal into her true home. The beautiful faerie city of Eirensae doesn't come free. Callie must find her amulet and bind herself to the city, and most importantly, avoid the Fallen fae who seek her life. Seems like a small price to pay for the family she's always wanted.

Then she meets cynical and gorgeous Rowan, who reads the darkness of her past in her eyes. He becomes Callie's part-time protector and full-time pain in the ass. He has secrets of his own for Callie to unravel. What they don't know is that the future of Eirensae lies with them, and the once peaceful city is about to become a battleground for power.
7.
Supercross Me
By Cheyanne Young
Hana thought that love was all she would need to get through a long distance relationship, but fame had another thing in mind when Ash Carter became the hottest rookie on the Supercross circuit. It's been five months since Hana and Ash called it quits. They say it was mutual, but she's not so sure about that now.

In an effort to cope with the overwhelming hurt of losing her first love, Hana has thrown herself into her work at Mixon Motocross Park. She's now fluent in the world of dirt bikes, sparkling trophies, and checkered flags. She even has a game plan for dealing with Ash's upcoming visit to his hometown: avoiding him completely.

When tragedy strikes Mixon Motocross Park, Hana is forced to choose between taking another easy way out or pushing through the pain to keep her new life, and job, afloat.

Everyone always said the motocross family was fun, but they never warned how badly it can hurt.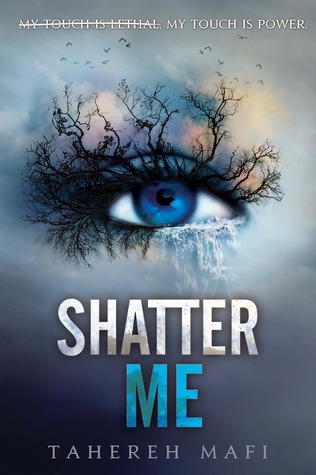 8.
Shatter Me
By Tahereh Mafi
Juliette hasn't touched anyone in exactly 264 days.

The last time she did, it was an accident, but The Reestablishment locked her up for murder. No one knows why Juliette's touch is fatal. As long as she doesn't hurt anyone else, no one really cares. The world is too busy crumbling to pieces to pay attention to a 17-year-old girl. Diseases are destroying the population, food is hard to find, birds don't fly anymore, and the clouds are the wrong color.

The Reestablishment said their way was the only way to fix things, so they threw Juliette in a cell. Now so many people are dead that the survivors are whispering war – and The Reestablishment has changed its mind. Maybe Juliette is more than a tortured soul stuffed into a poisonous body. Maybe she's exactly what they need right now.

Juliette has to make a choice: Be a weapon. Or be a warrior.
9.
Harry Potter Series
By J.K. Rowling
Harry Potter has never played a sport while flying on a broomstick. He's never worn a cloak of invisibility, befriended a giant, or helped hatch a dragon. All Harry knows is a miserable life with the Dursleys, his horrible aunt and uncle, and their abominable son, Dudley. Harry's room is a tiny closet at the foot of the stairs, and he hasn't had a birthday party in eleven years.

But all that is about change when a mysterious letter arrives by owl messenger: a letter with an invitation to a wonderful place he never dreamed existed. There he finds not only friends, aerial sports, and magic around every corner, but a great destiny that's been waiting for him...if Harry can survive the encounter.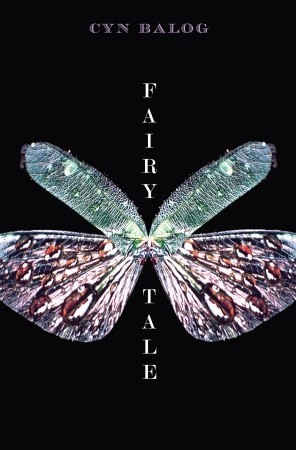 10.
Fairy Tale
By Cyn Balog
A captivating and witty dark fantasy that will have girls lusting after it.

Morgan Sparks has always known that she and her boyfriend, Cam, are made for each other. But when Cam's cousin Pip comes to stay with the family, Cam seems depressed. Finally Cam confesses to Morgan what's going on: Cam is a fairy. The night he was born, fairies came down and switched him with a healthy human boy. Nobody expected Cam to live, and nobody expected his biological brother, heir to the fairy throne, to die. But both things happened, and now the fairies want Cam back to take his rightful place as Fairy King.

Even as Cam physically changes, becoming more miserable each day, he and Morgan pledge to fool the fairies and stay together forever. But by the time Cam has to decide once and for all what to do, Morgan's no longer sure what's best for everyone, or whether her and Cam's love can weather an uncertain future.
_________________________________
Well, that's my list for the week! Hope you all enjoy!
Leave me your links below!