Top Ten Tuesday is a weekly meme brought to you at The Broke and the Bookish!! Each week we will be releasing a top ten book related list for you all to enjoy!
Nothing better than books under our trees!!
Ten Books I Wouldn't Mind Santa Leaving Under My Tree


1. Half-Blood
By Jennifer L. Armentrout
The Hematoi descend from the unions of gods and mortals, and the children of two Hematoi pure bloods have godlike powers. Children of Hematoi and mortals--well, not so much. Half-bloods only have two options: become trained Sentinels who hunt and kill daimons or become servants in the homes of the pures.

Seventeen-year-old Alexandria would rather risk her life fighting than waste it scrubbing toilets, but she may end up slumming it anyway. There are several rules that students at the Covenant must follow. Alex has problems with them all, but especially rule #1:Relationships between pures and halfs are forbidden. Unfortunately, she's crushing hard on the totally hot pure-blood Aiden. But falling for Aiden isn't her biggest problem--staying alive long enough to graduate the Covenant and become a Sentinel is.

If she fails in her duty, she faces a future worse than death or slavery: being turned into a daimon, and being hunted by Aiden. And that would kind of suck.
2.
Bad Romeo
By Leisa Rayven
When Cassie Taylor met Ethan Holt at acting school, sparks flew. She was the good girl actress. He was the bad boy about campus. But one fated casting choice for Romeo and Juliet changed it all. Like the characters they were playing, Cassie and Ethan's romance seemed destined. Until he broke her heart and betrayed her trust. Now the A-list heartthrob is back in her life and turning her world around. One touch at a time.

Cast as romantic leads once again, they're forced to confront raw memories of the heartbreaking lows and pulse-pounding highs of their secret college affair. But they'll also discover that people who rub each other the wrong way often make the best sparks
3.
Fire in the Woods
By Jennifer M. Eaton
When a plane crashes in the woods near Jess's home, the boy of her dreams falls out of the sky—literally.

But David's not here to find a girlfriend. He's from another planet, and if Jess can't help him get back to his ship, he'll be stuck on Earth with nothing to look forward to but the pointy end of a dissection scalpel. But her father runs their house like an army barracks. and with an alien on the loose, Major Dad isn't too keen on the idea of Jess going anywhere.

Ever.

So how the heck is she supposed to help the sweetest, strangest, and cutest guy she's ever met? Hiding him in her room probably isn't the best idea. Especially since her Dad is in charge of the squadron searching for David.

That doesn't mean she won't do it.

It just means she can't get caught. Helping David get home while protecting her heart—that's gonna be the hard part.

After all, she can't really fall for a guy whose not exactly from here. As they race through the woods with Major Dad and most of the U.S. military one breath behind them, Jess and David grow closer than either of them anticipated. But all is not what it seems. David has a genocide-sized secret, and one betrayal later, they are both in handcuffs as alien warships are positioning themselves around the globe. Time is ticking down to Armageddon, and Jess must think fast if she's to save the boy she cares about without sacrificing Earth—and everyone on it.
4.
A Day at the Office
By Matt Dunn
For most people, Valentine's Day means flowers, chocolates, and candlelit dinners. But for five of Seek Software's employees, it's shaping up to be as much fun as a trip to the dentist.

Long-term singleton Sophie has a crush on colleague Nathan but worries he doesn't even know her name. And is there really any point in her sending a card to the man who organises the annual office Anti-Valentine's party?

Overweight, insecure, and still living with his mum, Calum's desperate for a girlfriend. He's recently met the woman of his dreams online but his exaggerated profile might mean tonight's first date could also be their last.

Mark's been besotted with Julie since she kissed him at the office Christmas party. While she doesn't seem to remember a thing, today might be his best chance to remind her. If only he could work out how.

A Day at the Office is a wise, wonderfully moving, and laugh-out-loud novel about life, love, and relationships by bestselling novelist Matt Dunn.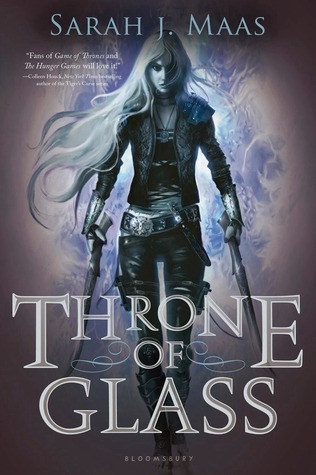 5.
Throne of Glass
By Sarah J. Maas
In a land without magic, where the king rules with an iron hand, an assassin is summoned to the castle. She comes not to kill the king, but to win her freedom. If she defeats twenty-three killers, thieves, and warriors in a competition, she is released from prison to serve as the king's champion. Her name is Celaena Sardothien.

The Crown Prince will provoke her. The Captain of the Guard will protect her. But something evil dwells in the castle of glass--and it's there to kill. When her competitors start dying one by one, Celaena's fight for freedom becomes a fight for survival, and a desperate quest to root out the evil before it destroys her world.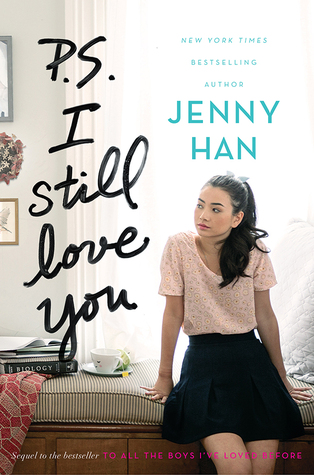 6.
P.S. I Still Love You
By Jenny Han
Lara Jean didn't expect to really fall for Peter. She and Peter were just pretending. Except suddenly they weren't. Now Lara Jean is more confused than ever. When another boy from her past returns to her life, Lara Jean's feelings for him return too. Can a girl be in love with two boys at once?

In this charming and heartfelt sequel to the New York Times bestseller To All the Boys I've Loved Before, we see first love through the eyes of the unforgettable Lara Jean. Love is never easy, but maybe that's part of what makes it so amazing.
7.
Haven
By Kristi Cook
Violet McKenna thought she was crazy when she had a vivid vision of her dad's murder—but when her premonition came true, her life fell apart. Then she found a new school: Winterhaven. There, Violet fits right in. All the students have special "gifts" like her own, and she quickly finds a close group of friends. But Violet's attraction to an alluring boy becomes problematic when intense visions of his death start to haunt her. In her premonitions, the secret he is unwilling to share begins to reveal itself—and the unbelievable becomes reality. To Violet's horror, she learns that their destinies are intertwined in a crictical—and deadly—way.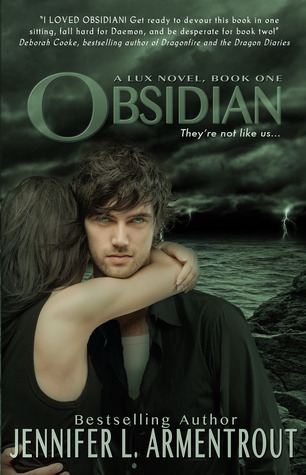 8.
Obsidian
By Jennifer L. Armentrout
Starting over sucks.

When we moved to West Virginia right before my senior year, I'd pretty much resigned myself to thick accents, dodgy internet access, and a whole lot of boring… until I spotted my hot neighbor, with his looming height and eerie green eyes. Things were looking up.

And then he opened his mouth.

Daemon is infuriating. Arrogant. Stab-worthy. We do not get along. At all. But when a stranger attacks me and Daemon literally freezes time with a wave of his hand, well, something… unexpected happens.

The hot alien living next door marks me.

You heard me. Alien. Turns out Daemon and his sister have a galaxy of enemies wanting to steal their abilities, and Daemon's touch has me lit up like the Vegas Strip. The only way I'm getting out of this alive is by sticking close to Daemon until my alien mojo fades.

If I don't kill him first, that is.
9.
Heartless
By Marissa Meyer
Catherine may be one of the most desired girls in Wonderland and a favorite of the unmarried King, but her interests lie elsewhere. A talented baker, she wants to open a shop and create delectable pastries. But for her mother, such a goal is unthinkable for a woman who could be a queen.

At a royal ball where Cath is expected to receive the King's marriage proposal, she meets handsome and mysterious Jest. For the first time, she feels the pull of true attraction. At the risk of offending the King and infuriating her parents, she and Jest enter into a secret courtship.

Cath is determined to choose her own destiny. But in a land thriving with magic, madness, and monsters, fate has other plans.
10.
Alterations
By Stephanie Scott
If anyone saw the prom boards Amelia Blanco makes on her favorite fashion app, they'd think Ethan Laurenti was her boyfriend. They wouldn't know that all the plans she's made for them are just dreams, and that she's the girl who watches him from the kitchen while her parents cook for his famous family.

When Amelia's abuelita enrolls her in a month-long fashion internship in NYC, Amelia can't imagine leaving Miami--and Ethan--for that long. As soon as she gets to New York, however, she finds a bigger world and new possibilities. She meets people her own age who can actually carry on a conversation about stitching and design. Her pin boards become less about prom with Ethan and more about creating her own style. By the time she returns to Miami, Amelia feels like she can accomplish anything, and surprises herself by agreeing to help Ethan's awkward, Steve-Jobs-wannabe brother, Liam, create his own fashion app.

As Liam and Amelia get closer, Ethan realizes that this newly confident, stylish girl may be the one for him after all . . . even though he has a reality TV star girlfriend he conveniently keeps forgetting about. The "new and improved" Amelia soon finds herself in between two brothers, a whole lot of drama, and choice she never dreamed she'd have to make.
_________________________________
Well, that's my list for the week! Hope you all enjoy!
Leave me your links below!