I got two books this week. One book was a preorder for 99 cents, the other one, neverland was free on Kindle. You might be able to still get it for that price if you hurry!! :)
Not Without You
Clare James



|

Goodreads

|

Amazon

|



Falling in love was the easy part …
Noah and Tabby's love story wasn't typical … or particularly romantic. After all, he picked her up at a bar – or maybe she picked him up. Either way, he saw her naked before he even knew her name.

Tabby came to him broken, but determined. And Noah knew how to fix her. It was a meeting of the bodies. A retraining of the mind. A connection that soon infected the heart.

But after two years, Noah's old tricks aren't working, and Tabby is shutting down again. This time, he refuses to play games. He wants all of her, or nothing at all.

Not Without You returns to the eclectic neighborhood where Noah and Tabby met, and where they are now discovering that life doesn't get easier after you leave campus. What began as a sweet story of love and redemption, turns into something dark, intense … and, at times, disturbing. And if they're not careful, it will destroy them both.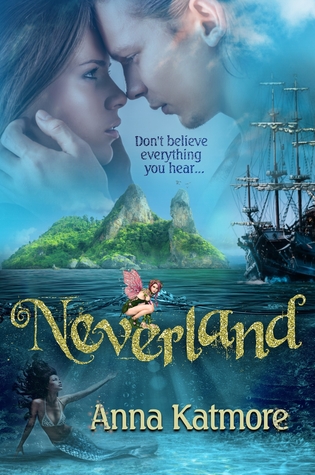 |

Goodreads

|

Amazon | Barnes and Noble |




"Any last words?"
"Go to hell, you freaking…filthy…godforsaken…"
Our noses almost touch as he dips his head and brushes a strand of my hair behind my ear. "Angel, the word you're looking for is pirate."

Why is there a boy who doesn't want to grow up?
How can an apple start the sweetest romance in fairytale history?
And what does a ruthless pirate have to do with it all?

Although Angelina McFarland loves reading fairytales, she never dreamed of falling right into one herself. But that's exactly what happens when she slips on her balcony and a flying Peter Pan catches her mid-fall.

Ending up in Neverland where no one seems to age and laws of nature are out of control, Angel has no idea how to get home. Worse, the ruthless Captain Hook captures her and keeps her trapped on his ship, the Jolly Roger, where she gets caught between the lines of a timeless battle. But the more time Angel spends with the captain, the more she sees beneath his ruthless façade. The feelings she's growing for him are as intense as shocking, and soon she can't stop thinking about how soft his lips felt on hers when he kissed her under the stars. But Angel and a pirate? That'll never work. Or can it?

As Angel desperately tries to find a way to return to her real life, she discovers a train ticket to London in her pocket. It won't be any help in getting off the island, but as her memory fades away the longer she stays, this is all she has left to remind her of her former life and why she can't give up trying.

Or is staying in Neverland forever the better choice after all?

Grab a happy thought and follow Angel on an adventure that will keep you breathless and smiling long after you read the last page…
_____________________________________
That's all I got this week!!