Top Ten Tuesday is a weekly meme brought to you at The Broke and the Bookish!! Each week we will be releasing a top ten book related list for you all to enjoy!
I have WAYYYYY too many books on my Spring TBR, but I am going to put the ones I really want to get to hopefully before summer!! Some are re-reads and some are ones I've never read before! I wanted to mix it up a little!!
Top Ten Books On My Spring TBR List
1. Last Bite by Nancy Verde Barr
After ending a bad relationship, Casey Costello, an executive chef at a morning television show, swears off men. Who has the time anyway? She's busy overseeing a rambunctious food-prep crew in a kitchen the size of a closet; trying to please high-maintenance celebrity guest chefs; and dealing with her large extended Italian American family, who believe that the solutions to life's problems involve food. And in the midst of her high-energy, stress-inducing career—punctuated by a steady stream of parties and restaurant openings that must not be missed—she's trying to uncover why Sally Woods, a grand old dame of the culinary world and regular on the television show, is suddenly ready to jump ship and find a new station and a new exectuvie chef.

When Danny O'Shea, a handsome chef from one of New York's hottest new restaurants, makes a guest appearance on the show, Casey smells trouble. But feelings ignite faster than a flambé dessert, especially when Danny whips up a few surprises during a television shoot in Italy.

Narrated in Casey's smart and refreshingly disarming voice, Last Bite is an irresistible culinary caper, with characters whose appetites are as big as their personalities.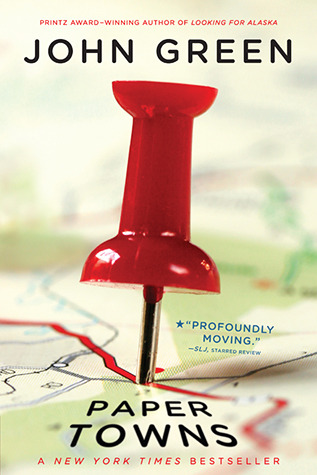 2. Paper Towns by John Green
Who is the real Margo?
Quentin Jacobsen has spent a lifetime loving the magnificently adventurous Margo Roth Spiegelman from afar. So when she cracks open a window and climbs into his life—dressed like a ninja and summoning him for an ingenious campaign of revenge—he follows. After their all-nighter ends, and a new day breaks, Q arrives at school to discover that Margo, always an enigma, has now become a mystery. But Q soon learns that there are clues—and they're for him. Urged down a disconnected path, the closer he gets, the less Q sees the girl he thought he knew...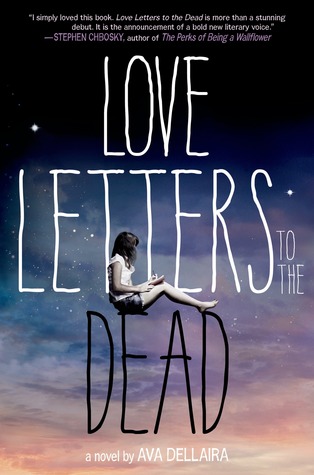 3. Love Letters to the Dead by Ava Dellaira
It begins as an assignment for English class: Write a letter to a dead person.

Laurel chooses Kurt Cobain because her sister, May, loved him. And he died young, just like May. Soon, Laurel has a notebook full of letters to the dead—to people like Janis Joplin, Heath Ledger, Amelia Earhart, and Amy Winehouse—though she never gives a single one of them to her teacher. She writes about starting high school, navigating the choppy waters of new friendships, learning to live with her splintering family, falling in love for the first time, and, most important, trying to grieve for May. But how do you mourn for someone you haven't forgiven?

It's not until Laurel has written the truth about what happened to herself that she can finally accept what happened to May. And only when Laurel has begun to see her sister as the person she was—lovely and amazing and deeply flawed—can she truly start to discover her own path.

In a voice that's as lyrical and as true as a favorite song, Ava Dellaira writes about one girl's journey through life's challenges with a haunting and often heartbreaking beauty.
4. Perfect Couple by Jennifer Echols
Perfect Couple is #2 in the Superlatives series about seniors at a Florida high school who are selected for their class's superlative categories in the yearbook, and how the labels change the way they view themselves and alter the course of their lives.

Can your heart be put to a popular vote?

As yearbook photographer, Harper is responsible for capturing those candid moments that make high school memorable. But her own life is anything but picture perfect. Her parents' bitter divorce has left her wondering what a loving relationship would look like. And ever since the senior class voted her and star quarterback Brody the "Perfect Couple That Never Was," her friends have been on her case to ask Brody out.

Brody doesn't lack in female admirers, but Harper can't see herself with him. He seems confused about why they were matched together, too. They're total opposites—the last people in the world who would ever be compatible, let alone the "perfect couple." Yet ever since the class paired the two of them, they've found themselves drawn together--first by curiosity, then by an undeniable bond.

The trouble is, though they're very attracted to each other and both of them admit this, they have a hard time getting along or even communicating clearly. If they're the perfect couple, this shouldn't be so difficult! Soon it becomes clear their class was wrong, and they throw in the towel. But after they walk away, both of them feel so changed from making the effort that they can't forget each other. What if that means this match made in hell is the perfect couple after all?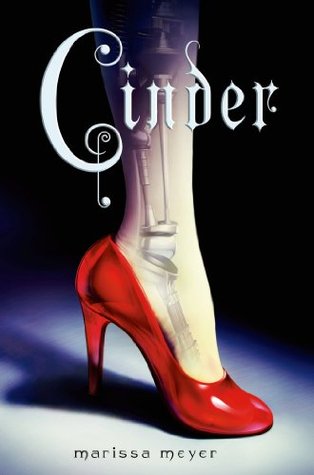 5. Cinder by Marissa Meyer
Humans and androids crowd the raucous streets of New Beijing. A deadly plague ravages the population. From space, a ruthless lunar people watch, waiting to make their move. No one knows that Earth's fate hinges on one girl.

Cinder, a gifted mechanic, is a cyborg. She's a second-class citizen with a mysterious past, reviled by her stepmother and blamed for her stepsister's illness. But when her life becomes intertwined with the handsome Prince Kai's, she suddenly finds herself at the center of an intergalactic struggle, and a forbidden attraction. Caught between duty and freedom, loyalty and betrayal, she must uncover secrets about her past in order to protect her world's future.
6. The Icing on the Cake by Alison Kent
Matchmaker, matchmaker, make me a match . . . dot com! An online dating service is not Michelle Snow's idea of how to find love, but when the Big 3-0 hits, Michelle decides she has nothing to lose since she hasn't brought a date home in ten years, she's professionally burned out, and her climb up the corporate ladder has come at the expense of abandoning her sweet dream: to own a boutique cupcakery.

Todd Bracken, early thirties and a successful technology consultant, isn't exactly a player after being off the market for ten years, and pours himself into his dual passions of martial arts and home-sweet-home renovations. Only there's no one to come home to so he decides to give Match.com a try. Todd isn't so sure the Internet dating scene is his thing until a message pops up in the wee hours on a weekend night: 'I like your smile.' Todd likes a lot the whole package that glides into a French bistro in Washington, D.C. It's serious mojo-at-first-sight but there's a glitch: Todd and Michelle live in different cities. Will love find its way in the digital age with a 'You've Got Mail' courtship when video cam kisses just aren't enough? And when Todd challenges Michelle to not only go for her dream but let him share it, will they be able to make it happen together despite obstacles more plentiful than a shower of rainbow sprinkles?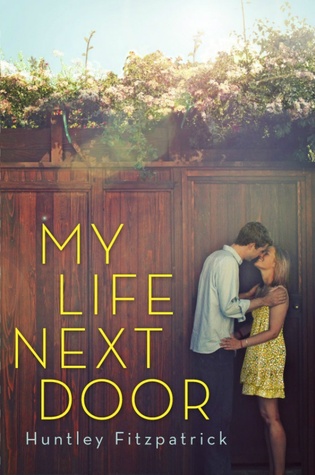 7. My Life Next Door by Huntley Fitzpatrick
"One thing my mother never knew, and would disapprove of most of all, was that I watched the Garretts. All the time."

The Garretts are everything the Reeds are not. Loud, messy, affectionate. And every day from her rooftop perch, Samantha Reed wishes she was one of them . . . until one summer evening, Jase Garrett climbs up next to her and changes everything.

As the two fall fiercely for each other, stumbling through the awkwardness and awesomeness of first love, Jase's family embraces Samantha - even as she keeps him a secret from her own. Then something unthinkable happens, and the bottom drops out of Samantha's world. She's suddenly faced with an impossible decision. Which perfect family will save her? Or is it time she saved herself?

A transporting debut about family, friendship, first romance, and how to be true to one person you love without betraying another.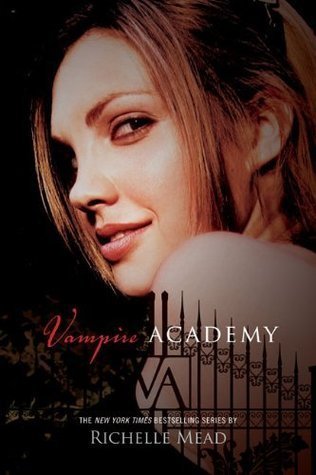 8. Vampire Academy by Richelle Mead
St. Vladimir's Academy isn't just any boarding school—it's a hidden place where vampires are educated in the ways of magic and half-human teens train to protect them. Rose Hathaway is a Dhampir, a bodyguard for her best friend Lissa, a Moroi Vampire Princess. They've been on the run, but now they're being dragged back to St. Vladimir's—the very place where they're most in danger. . . .

Rose and Lissa become enmeshed in forbidden romance, the Academy's ruthless social scene, and unspeakable nighttime rituals. But they must be careful lest the Strigoi—the world's fiercest and most dangerous vampires—make Lissa one of them forever.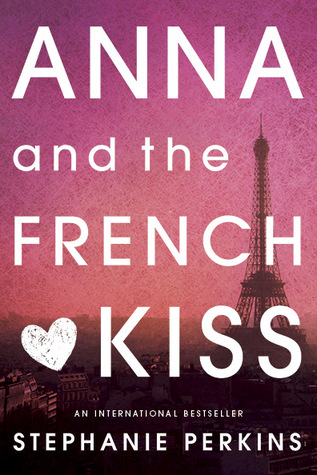 9. Anna and the French Kiss by Stephanie Perkins
Anna is looking forward to her senior year in Atlanta, where she has a great job, a loyal best friend, and a crush on the verge of becoming more. Which is why she is less than thrilled about being shipped off to boarding school in Paris--until she meets Étienne St. Clair. Smart, charming, beautiful, Étienne has it all...including a serious girlfriend.

But in the City of Light, wishes have a way of coming true. Will a year of romantic near-misses end with their long-awaited French kiss?
10. When in Doubt, Add Butter by Beth Harbison
As far as Gemma is concerned, her days of dating are over. In fact, it's her job to cater other peoples' dates, and that's just fine by her. At thirty-seven, she has her own business, working as a private chef, and her life feels full and secure. She's got six steady clients that keep her hands full.

There's Lex, the fussy but fabulous department store owner who loves Oysters Rockefeller and 1950s comfort food; Willa, who needs to lose weight under doctor's orders but still believes butter makes everything better; a colorful family who may or may not be part of the Russian mob; an überwealthy Georgetown family; the picture-perfect Van Houghtens, whose matriarch is "allergic to everything"; and finally, a man she calls "Mr. Tuesday," whom she has never met but who she is strangely drawn to.

For Gemma, cooking is predictable. Recipes are certain. Use good ingredients, follow the directions, and you are assured success. Life, on the other hand, is full of variables. So when Gemma's takes an unexpected turn on a road she always thought was straight and narrow, she must face her past and move on in ways she never would have imagined. Because sometimes in life, all you need is a little hope, a lot of courage, and---oh yes---butter.
_________________________________
Well, that's my list for the week! Hope you all enjoy!
Leave me your links below!