Here I am with yet another TBR list!!
I got up to 13 books read last month and I am still going strong for the year. I am taking a little time at the end of February/beginning of March to enjoy some Big Bang Theory. This will probably drop my books read count for the month of March, but I still hope to get quite a few devoured anyway. I am also hopefully starting a new job next week sometime, so that will also severely cut down my reading time. I will always find time to read though :)


Here is what I plan to read this month! :)
Coffeehouse Angel




by Suzanne Selfors



| Goodreads | Amazon | Barnes and Noble |

From the author of Saving Juliet comes a romantic comedy that is good to the last drop. When Katrina spots a homeless guy sleeping in the alley behind her grandmother's coffee shop, she decides to leave him a cup of coffee, a bag of chocolate-covered coffee beans, and some pastries to tide him over. Little does she know that this random act of kindness is about to turn her life upside down. Because this adorable vagrant, Malcolm, is really a guardian angel on a break between missions. And he won't leave until he can reward Katrina's selflessness by fulfilling her deepest desire. Now if only she could decide what that might be . . .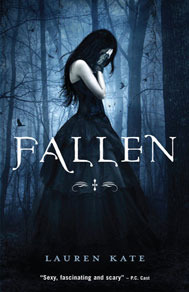 Fallen
by Lauren Kate

| Goodreads | Amazon | Barnes and Noble |

What if the person you were meant to be with could never be yours?

17-year-old Lucinda falls in love with a gorgeous, intelligent boy, Daniel, at her new school, the grim, foreboding Sword & Cross . . . only to find out that Daniel is a fallen angel, and that they have spent lifetimes finding and losing one another as good & evil forces plot to keep them apart.

Get ready to fall . . .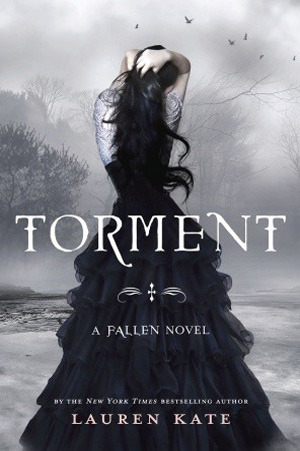 Torment
by Lauren Kate

| Goodreads | Amazon | Barnes and Noble |

How many lives do you need to live before you find someone worth dying for?

In the aftermath of what happened at Sword & Cross, Luce has been hidden away by her cursed angelic boyfriend, Daniel, in a new school filled with Nephilim, the offspring of fallen angels and humans. Daniel promises she will be safe here, protected from those who would kill her. At the school Luce discovers what the Shadows that have followed her all her life mean – and how to manipulate them to see into her other lives. Yet the more Luce learns about herself, the more she realizes that the past is her only key to unlocking her future . . . and that Daniel hasn't told her everything. What if his version of the past isn't actually the way things happened . . . what if Luce was really meant to be with someone else?

The second novel in the addictive FALLEN series...where love never dies.
Passion


by Lauren Kate



| Goodreads | Amazon | Barnes and Noble |

'Every single lifetime, I'll choose you. Just as you have chosen me. Forever.'

Luce would die for Daniel. And she has. Over and over again. Throughout time, Luce and Daniel have found each other, only to be painfully torn apart: Luce dead, Daniel left broken and alone. But perhaps it doesn't need to be that way . . . Luce is certain that something – or someone – in a past life can help her in her present one. So she begins the most important journey of this lifetime . . . going back eternities to witness firsthand her romances with Daniel . . . and finally unlock the key to making their love last.

Cam and the legions of angels and Outcasts are desperate to catch Luce, but none are as frantic as Daniel. He chases Luce through their shared pasts, terrified of what might happen if she rewrites history. Because their romance for the ages could go up in flames . . . forever.
Rapture
by

Lauren Kate



| Goodreads | Amazon | Barnes and Noble |

The sky is dark with wings . . .

And time is running out for Luce and Daniel.
In order to stop Lucifer from erasing the past, they must find the place where the Fall began. Only Luce can break the curse, and it is her choice alone that will decide all of their fates.
But as Dark Forces gather, great sacrifices will have to be made in this final, epic struggle . . .
In the fight for Luce, and for Love, who will win?
The astonishing climax to the Fallen series. Heaven can't wait any longer.
So Much Closer




by

Susane Colasanti



| Goodreads | Amazon | Barnes and Noble |

When Brooke's crush, Scott, moves from their suburban town to New York City, she decides to follow him there. Living with her formerly estranged dad and adapting to a new school are challenging, and things go from bad to worse when Brooke learns that Scott already has a girlfriend. But as she builds her new life, Brooke begins to discover a side of herself she never knew existed. And as she finds out, in the city that never sleeps, love can appear around any corner...


_________________________________________
What are you planning on reading??