Top Ten Tuesday is a weekly meme brought to you at The Broke and the Bookish!! Each week we will be releasing a top ten book related list for you all to enjoy!
I have looked around for a book club but have yet to come across one that has books that I wouldn't mind reading. I liked this week because I really got to think of some of the books I would love to finally get around to and be able to talk about them to others. I also decided to pick only 5 books. They are all essentially indie authors even if some have a small little company helping them out. I figured the deserved some recognition!!
Ten Five Books I'd Love to Read If I Had A Book Club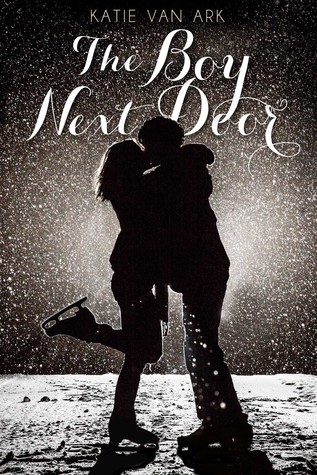 1. The Boy Next Door by Katie Van Ark
Maddy Spier has been in love with the boy next door forever. As his figure skating partner she spends time in his arms every day. But she's also seen his arms around other girls—lots of other girls.
Gabe can't imagine skating with anyone but Maddy, and together they have a real chance at winning some serious gold medals. So, he's determined to keep thinking of her like a sister. After all, he's never had a romantic relationship that lasted for more than two weeks.
But when their coach assigns a new romantic skating program, everything changes. Will this be the big break that Maddy's been hoping for or the big breakup that Gabe has always feared?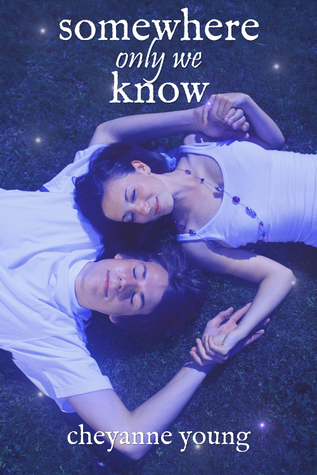 2. Somewhere Only We Know by Cheyanne Young
Sadie Bradford's life is one anxiety attack after another. All she wants is to escape life's realities for the summer and hang out with her best friend Aaron. But her grandmother has other plans: Sadie will get a job. Sadie will do volunteer work. Sadie will make new friends - friends without brain injuries that make them forget everything...friends that aren't Aaron.
While Sadie struggles to survive her anxiety with all these new changes, she finds an escape when she dreams herself into the beautiful world of Isola Fiona. It's a place that cures memory loss and anxiety. It's a place where she and Aaron can fall in love.
But after dragging Aaron along with her to her dream world, things take a turn. Every time they return home, Sadie's anxiety is a little better but Aaron's memory is still gone. And Isola Fiona may not be much of a dream after all. As Sadie realizes that Isola Fiona is as real as her anxiety, she rushes to change the course of fate and make things right, but she may be too late...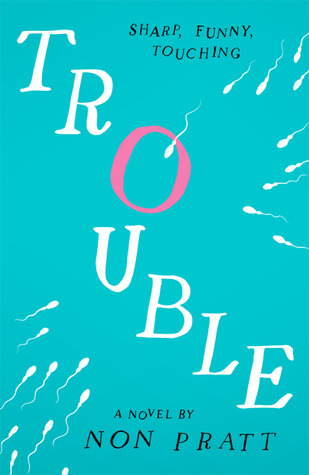 3. Trouble by Non Pratt
In this dazzling debut novel, a pregnant teen learns the meaning of friendship—from the boy who pretends to be her baby's father.
When the entire high school finds out that Hannah Shepard is pregnant via her ex-best friend, she has a full-on meltdown in her backyard. The one witness (besides the rest of the world): Aaron Tyler, a transfer student and the only boy who doesn't seem to want to get into Hannah's pants. Confused and scared, Hannah needs someone to be on her side. Wishing to make up for his own past mistakes, Aaron does the unthinkable and offers to pretend to be the father of Hannah's unborn baby. Even more unbelievable, Hannah hears herself saying "yes."
Told in alternating perspectives between Hannah and Aaron, Trouble is the story of two teenagers helping each other to move forward in the wake of tragedy and devastating choices. As you read about their year of loss, regret, and hope, you'll remember your first, real best friend—and how they were like a first love.
4. One by Leigh Ann Kopans
When having two powers makes you a Super and having none makes you a Normal, having only one makes you a sad half-superpowered freak.
It makes you a One.
Sixteen-year-old Merrin Grey would love to be able to fly – too bad all she can do is hover.
If she could just land an internship at the Biotech Hub, she might finally figure out how to fix herself. She busts her butt in AP Chem and salivates over the Hub's research on the manifestation of superpowers, all in hopes of boosting her chances.
Then she meets Elias VanDyne, another One, and all her carefully crafted plans fly out the window. Literally. When the two of them touch, their Ones combine to make them fly, and when they're not soaring over the Nebraska cornfields, they're busy falling for each other.
Merrin's mad chemistry skills land her a spot on the Hub's internship short list, but as she gets closer to the life she always wanted, she discovers that the Hub's purpose is more sinister than it has always seemed. Now it's up to her to decide if it's more important to fly solo, or to save everything - and everyone - she loves.
5. Crossing the Ice by Jennifer Comeaux
Falling hard never felt so good.
Pair skaters Courtney and Mark have one shot left at their Olympic dream. They vow not to let anything get in their way, especially not Josh and Stephanie, the wealthy and talented brother and sister team.
The heart doesn't always listen to reason, though…
The more time Courtney spends with sweet, shy Josh, the harder she falls for him. But they are on opposite sides of the competition, and their futures are headed in opposite directions. Will their friendship blossom into more or are their paths too different to cross?
_________________________________
Well, that's my list for the week! Hope you all enjoy!
Leave me your links below!