Here I am with yet another TBR list!!
I know I haven't made one of these since September and I am so sorry!! I just didn't know what I was planning to read each month. Review books kept popping up at the last minute. These last few months have been reading chaos!! I am now able to read what I want since I have stopped accepting review books for a little while. I need to do some me reading before I burn out and have a reading slump!!


Here is what I plan to read this month! :)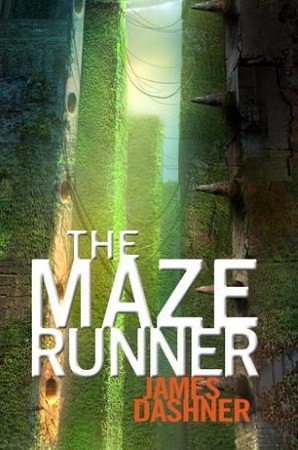 The Maze Runner




by James Dashner



| Goodreads | Amazon | Barnes and Noble |

If you ain't scared, you ain't human.

When Thomas wakes up in the lift, the only thing he can remember is his name. He's surrounded by strangers—boys whose memories are also gone.

Nice to meet ya, shank. Welcome to the Glade.

Outside the towering stone walls that surround the Glade is a limitless, ever-changing maze. It's the only way out—and no one's ever made it through alive.

Everything is going to change.

Then a girl arrives. The first girl ever. And the message she delivers is terrifying.

Remember. Survive. Run.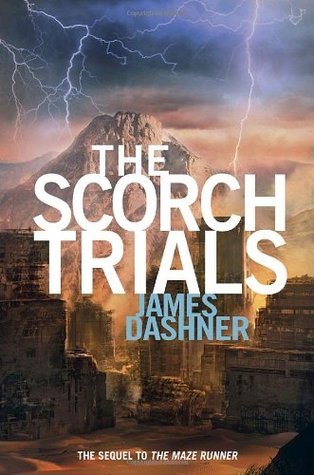 The Scorch Trials
by James Dashner

| Goodreads | Amazon | Barnes and Noble |

Solving the Maze was supposed to be the end.

Thomas was sure that escape from the Maze would mean freedom for him and the Gladers. But WICKED isn't done yet. Phase Two has just begun. The Scorch.

There are no rules. There is no help. You either make it or you die.

The Gladers have two weeks to cross through the Scorch—the most burned-out section of the world. And WICKED has made sure to adjust the variables and stack the odds against them.

Friendships will be tested. Loyalties will be broken. All bets are off.

There are others now. Their survival depends on the Gladers' destruction—and they're determined to survive.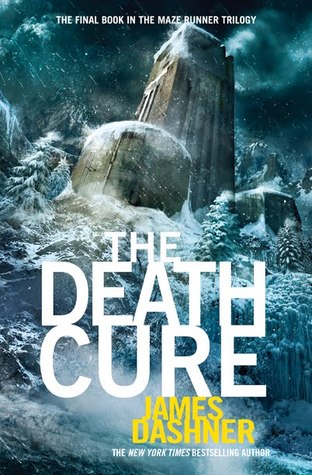 The Death Cure
by James Dashner

| Goodreads | Amazon | Barnes and Noble |

It's the end of the line.

WICKED has taken everything from Thomas: his life, his memories, and now his only friends—the Gladers. But it's finally over. The trials are complete, after one final test.

Will anyone survive?

What WICKED doesn't know is that Thomas remembers far more than they think. And it's enough to prove that he can't believe a word of what they say.

The truth will be terrifying.

Thomas beat the Maze. He survived the Scorch. He'll risk anything to save his friends. But the truth might be what ends it all.

The time for lies is over.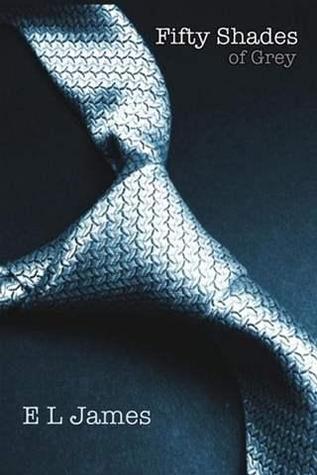 Fifty Shades of Grey




by E.L. James



| Goodreads | Amazon | Barnes and Noble |

When literature student Anastasia Steele goes to interview young entrepreneur Christian Grey, she encounters a man who is beautiful, brilliant, and intimidating. The unworldly, innocent Ana is startled to realize she wants this man and, despite his enigmatic reserve, finds she is desperate to get close to him. Unable to resist Ana's quiet beauty, wit, and independent spirit, Grey admits he wants her, too—but on his own terms.

Shocked yet thrilled by Grey's singular erotic tastes, Ana hesitates. For all the trappings of success—his multinational businesses, his vast wealth, his loving family—Grey is a man tormented by demons and consumed by the need to control. When the couple embarks on a daring, passionately physical affair, Ana discovers Christian Grey's secrets and explores her own dark desires.

Erotic, amusing, and deeply moving, the Fifty Shades Trilogy is a tale that will obsess you, possess you, and stay with you forever.

This book is intended for mature audiences.
Fifty Shades Darker
by


E.L. James



| Goodreads | Amazon | Barnes and Noble |

Daunted by the singular tastes and dark secrets of the beautiful, tormented young entrepreneur Christian Grey, Anastasia Steele has broken off their relationship to start a new career with a Seattle publishing house.

But desire for Christian still dominates her every waking thought, and when he proposes a new arrangement, Anastasia cannot resist. They rekindle their searing sensual affair, and Anastasia learns more about the harrowing past of her damaged, driven and demanding Fifty Shades.

While Christian wrestles with his inner demons, Anastasia must confront the anger and envy of the women who came before her, and make the most important decision of her life.

This book is intended for mature audiences.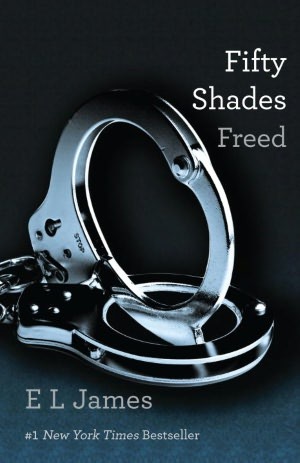 Fifty Shades Freed




by




E.L. James



| Goodreads | Amazon | Barnes and Noble |

When unworldly student Anastasia Steele first encountered the driven and dazzling young entrepreneur Christian Grey it sparked a sensual affair that changed both of their lives irrevocably. Shocked, intrigued, and, ultimately, repelled by Christian's singular erotic tastes, Ana demands a deeper commitment. Determined to keep her, Christian agrees.

Now, Ana and Christian have it all—love, passion, intimacy, wealth, and a world of possibilities for their future. But Ana knows that loving her Fifty Shades will not be easy, and that being together will pose challenges that neither of them would anticipate. Ana must somehow learn to share Christian's opulent lifestyle without sacrificing her own identity. And Christian must overcome his compulsion to control as he wrestles with the demons of a tormented past.

Just when it seems that their strength together will eclipse any obstacle, misfortune, malice, and fate conspire to make Ana's deepest fears turn to reality.
Fifty Shades of Alice in Wonderland
by Melinda DuChamp

| Goodreads | Amazon | Barnes and Noble |

BEYOND 50 SHADES OF GREY...

Eighteen-year-old Alice is unhappy. Her boyfriend is nice and polite, but he's also quick and careless in bed, and doesn't give Alice the attention and variety she craves. But he's not entirely to blame, because Alice herself doesn't understand her own needs. She's heard about what sex is supposed to be like, but has never felt anything remotely close to what she's read about in runaway bestselling books.

BEYOND 9 1/2 WEEKS...

Then Alice follows a vibrating white rabbit down a deep, dark hole, which leads to a place beyond her wildest imagination. There are no nice boys--or girls--down here. Only those who indulge in secret, forbidden, kinky fantasies.

BEYOND PRIDE AND PREJUDICE AND ZOMBIES...

Alice is confused and frightened and... aroused. She is bound. Teased. Spanked. Toyed. Brought to the limits of sexual endurance. And during her trials, she begins to understand her body's needs for the very first time.

BEYOND THUNDERDOME...

This isn't the fairy tale you grew up reading. This isn't for children at all.

This is for those with dark desires, who wish to explore erotic excess beyond the plain vanilla of everyday life. Follow Alice down the rabbit hole, if you dare...

Fifty Shades of Alice in Wonderland is slightly longer than the Lewis Carroll version, roughly 32,000 words or 115 paper pages long. Melinda DuChamp is the pen name of someone you may know.
Fifty Shades of Alice Through the Looking Glass
by Melinda DuChamp

| Goodreads | Amazon | Barnes and Noble |

FIFTY SHADES OF ALICE IN WONDERLAND WAS JUST THE BEGINNING...
Eighteen year old Alice recently had an unprecedneted erotic experience. But her adventures have only just begun to heat up.

NOW SHE MUST TRAVEL THROUGH THE LOOKING GLASS...
After breaking up with her boyfriend, Lewis, Alice enters a strange fantasy world where every pleasure - no matter how kinky - is indulged.

INTO TOTAL ECSTASY!! WITH TWO EXCLAMATION POINTS!!
Alice is subjected to amorous escapades beyond her wildest dreams, and taken to the very limit of her sexual endurance.

During her carnal encounters with all manner of men and woman, she is teased to tears by a bondage master, thoroughly used in a three way, enlightened to the sensual joys of a female touch, taken to a sex shop to test different erotic toys, given several special piercings, and is dragged to the HDO where she must fight the frumious Jabbercocky to save all of Looking Glass Land. And you know what we mean by "fight"...

This is for those with dark desires, who wish to explore erotic excess beyond the plain vanilla of everyday life. Follow Alice through the looking glass, if you dare...
Fifty Shades of Alice at the Hellfire Club
by Melinda DuChamp

| Goodreads | Amazon | Barnes and Noble |

THE PULSE-POUNDING CONCLUSION TO THE BESTSELLING SERIES!

Twenty-three year-old Alice is stuck in a ho-hum marriage, bored with quickie vanilla sex. So she and her husband, Lewis, sign a contract with the notorious Hellfire Club in order to inject some spice into their love life.

But things get dicey when Alice's most decadent fantasies are brought to life, and she begins to fear that they'll never be allowed to leave.

The third short novel in the 50 Shades of Alice trilogy, this descent into naughtiness features the same colorful characters, kinky thrills, and offbeat humor as the previous bestselling titles.

This is erotica for smart people who like to laugh.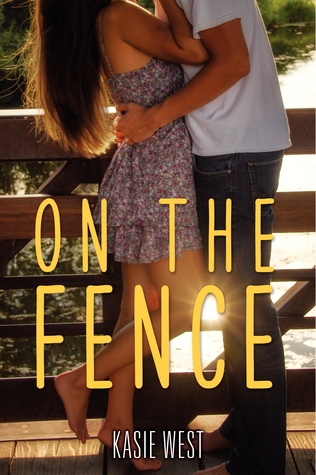 On The Fence
by Kasie West

| Goodreads | Amazon | Barnes and Noble |

For sixteen-year-old Charlotte Reynolds, aka Charlie, being raised by a single dad and three older brothers has its perks. She can outrun, outscore, and outwit every boy she knows—including her longtime neighbor and honorary fourth brother, Braden. But when it comes to being a girl, Charlie doesn't know the first thing about anything. So when she starts working at chichi boutique to pay off a speeding ticket, she finds herself in a strange new world of makeup, lacy skirts, and BeDazzlers. Even stranger, she's spending time with a boy who has never seen her tear it up in a pickup game.

To cope with the stress of faking her way through this new reality, Charlie seeks late-night refuge in her backyard, talking out her problems with Braden by the fence that separates them. But their Fence Chats can't solve Charlie's biggest problem: she's falling for Braden. Hard. She knows what it means to go for the win, but if spilling her secret means losing him for good, the stakes just got too high.
_________________________________________
What are you planning on reading??