This is a new weekly meme that Kristalyn over at The Sarcastic Palmtree and I, Amber at Paradise of Pages, came up with. We have been wanting to re-read some of our favorites but feel overwhelmed by all the other new books coming out that our re-reads get put to the side. That is how we came up with this meme, we decided we don't want to put them aside anymore, so we will be taking turns putting up our reviews on the re-reads we do throughout the month. This does not mean we won't keep up with recent releases as well, it just means we will make more time for those we have read before as well.
__________________________________________________
So here is how this meme will work:
Each week the co-hosts will trade off with recapping when it is a re-read or what they have heard so far about the book and the other co-host will put up their review.
The participants can read anything that they remember reading in the past, or something that they have wanted to read that has been around for a while and just haven't gotten around to reading it yet for whatever reason.
Participants can decide if they want to recap the book before reading it or just put up a review of what they read.
Anyone can join in, just please link back to our blogs as well as add your name to the linky so we can hop around and see what everyone is reading.
Please put our banner on your post as well, so we all look the same!
We ask you kindly to follow BOTH of our blogs.
Most importantly remember to just have fun! :)
__________________________________________________
We will be pro
viding each week a linky that you will be able to also link your posts for us to view. All we ask is for you to put up our banner as well as a link back to
BOTH
hosts on your post.
__________________________________________________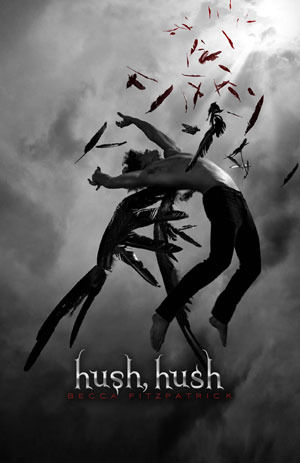 Crescendo




By Becca Fitzpatrick





Synopsis:

Nora Grey's life is still far from perfect. Surviving an attempt on her life wasn't pleasant, but at least she got a guardian angel out of it. A mysterious, magnetic, gorgeous guardian angel. But despite his role in her life, Patch has been acting anything but angelic. He's more elusive than ever (if that's possible) and what's worse, he seems to be spending time with Nora's archenemy, Marcie Millar.

Nora would have hardly noticed Scott Parnell, an old family friend who has moved back to town, if Patch hadn't been acting so distant. Even with Scott's totally infuriating attitude, Nora finds herself drawn to him - despite her lingering feelings that he is hiding something.

If that weren't enough, Nora is haunted by images of her murdered father, and comes to question whether her Nephilim bloodline has anything to do with his death. Desperate to figure out what happened, she puts herself in increasingly dangerous situations to get the answer. But maybe some things are better left buried, because the truth could destroy everything - and everyone - she trusts.
My Recap:
Just like the first book I don't remember much of this book. I had to read the synopsis on it just to try to piece some of the things together.
I remember that Patch is with Marcie a lot. I know that it really hurts Nora because there are things going on that she just doesn't understand at the time. I know I was pretty upset with Patch in this book, but it all works out at the end to where I am okay with him again.
I read about Scott coming into Nora's life, but I don't remember it at all. I am now ready to get sucked into the pages to be able to remember who he is.
I know when I read this book I was angry through most of it. Like I said above, Patch made me mad and I'm sure it will do the same this time around. I know things turn out okay in the end, but since I don't remember much of the in between, I will feel the anger emotions all over again. That is okay though, because it means the book is good enough to get any emotions out of it at all :)
__________________________________________________
We will be back next week with our review or recap!
What about you? What do you remember about the time that you read this book/series? Would you like to read it with us?
Be sure to leave your links below :)