Top Ten Tuesday is a weekly meme brought to you at The Broke and the Bookish!! Each week we will be releasing a top ten book related list for you all to enjoy!
OOO! I haven't really thought of this before, but now that it is out there, I HAVE to answer it!! Time to go through my bookshelves!!! I wish I had more than 10 spots, because I could keep going for a while!!
Top Ten Characters You Wish Would Get Their OWN Book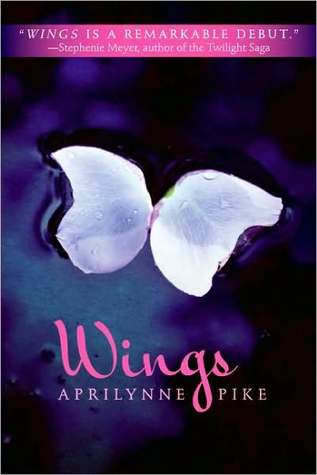 1. Tamani
(Wings series)
I've said it many times that I LOVE Tamani. He was my first Fae crush and I think he will always be special to me. I would love to read a book with his side of everything and maybe even get more from his life way down the road to see how him and his relationship ended up :)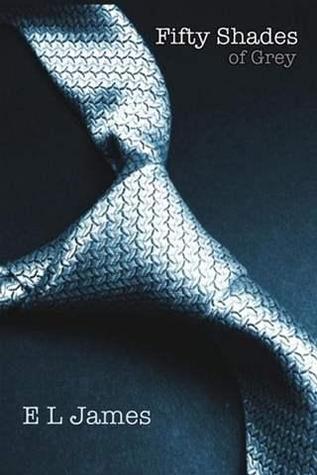 2. Christian Grey
(Fifty Shades of Grey Trilogy)
I know so many people didn't really like this or refuse to read it in general. I read it by request of my mom and my aunt and I really enjoyed it. I would like to be able to read it from Christian's view and how everything changes in his mind along the way. It would be very interesting.
3. Peeta Mellark
(Hunger Games Trilogy)
Peeta is one of my top book boyfriends. He is such a sweetheart and goes through so much. I would love to read this series from his point of view and understand even more what goes through his head.
4. Finnick Odair
(Hunger Games Trilogy)
Finnick was one of my favorite characters. I felt I could trust him from the beginning even when I had no explanation as to why. I would love to see his time in the Hunger Games and why he forms the alliances he does. Plus the fact that Sam Clafin is a cutie, the actor who plays Finnick in the movies, I want to know even more about him!!
5. Dimitri Belikov
(Vampire Academy Series)
Dimitri has my heart. If I could pick only one character to be with out of all the books I have read, Dimitri would be it. So of course I HAVE to read about his point of view. Also, like Christian Grey above, Dimitri has a lot of struggles throughout the series, I would love to read all of it from his point of view. It would be amazing and probably very sweet!!
6. Severus Snape
(Harry Potter Series)
Snape is a character that is so misunderstood. I can even say I misunderstood him for so long. I would love to follow his life from when he was a child and see all the things from his adult point of view as well. The things he pulled off are incredible and impossible but he somehow did it. I would love to read that side of it!
7. Sketch
(Mutilated Series)
Sketch has a lot happen to him but he learns to live with it and accept it. I would love to read about him "before" and I would love to follow his story "after" as well. I think he is a very fascinating character that has so much to tell! Emily...*hint hint* :P
8. Milo Grayson
(Saturn Series)
As you all probably know, I loved Milo as I read this story. I know so many others liked him too, but I really connected with him as a character. He is someone that I could see myself ending up with as well, I guess I like "boring". It would be neat to read how Milo feels about the lockdown and how he views the sisters the first time he meets them.
9.
A.J. Gonzales
(Drenaline Surf Series)
A.J. is such an awesome character. He has had some bad times in his life, but he still manages to hold his head up, even if he needs Haley to help him with it sometimes. I would love to read how the bad times happened as well as how his life changed once Haley came. It would be neat to understand what goes through his head with all that happens at Crescent Cove!
10. Topher
(Drenaline Surf Series)
So I just realized that this week has been dominated by the Godwin Sisters. This was not intentional, but it was fully deserved. They write some of the best stories, so of course, I will always want more. Topher is no different. Having Vin as a brother can't be easy, heck, I will say here I wouldn't mind reading Vin or Colby's story either. Nikki has created so many wonderful characters that could all be someone you would want to read about. But since Topher becomes a bigger character, I chose him. I would like to see how it is to grow up being a shadow behind Vin and not being allowed to do much with his life. I would love to watch him change throughout the stories and see how he handles things when he finally starts to take his life into his own hands.
Honorable Mentions
Vin (Drenaline Surf Series), Albus Dumbledore (Harry Potter Series), Colby Taylor (Drenaline Surf Series), Primrose Everdeen (Hunger Games Trilogy), Ginny Weasley (Harry Potter Series), Entire Weasley Family (Harry Potter Series)
_________________________________
Well, that's my list for the week! Hope you all enjoy!
Leave me your links below!