Unrequited
by: Emma Grey



|

Goodreads

|

Amazon | Barnes and Noble |

Seventeen-year-old Kat Hartland loathes Unrequited, the world's biggest boy band. Is she the only girl in Sydney who can't be bothered with perfect-looking Angus Marsden?

Give her 5 Seconds of Summer. Now.

Or maybe the seriously-hot med student who rescued her on a train—and who could be Douglas Booth's twin! Perfect formal partner, much?

But when Kat comes face to face with Angus Marsden himself, things start to get complicated. Very. Throw in a deranged female popstar, final exams, a part in the musical and a mum who just doesn't get it—and where is her best friend?

When did life get so crazy? Kat's just an ordinary schoolgirl.

Isn't she?
Bracing the Blue Line


Lindsay Paige

| Goodreads | Amazon | Barnes and Noble |

Neil, Grant, and Winston are college hockey players and roommates in vastly different relationships that intertwine three stories into one.

Captain Neil Lawson wants to run for the hills when a one night stand shows up on his doorstep, pregnant with his baby. His past haunts him before fueling him into being a part of this girl and this baby's lives, but it won't be that easy.

Goalie Grant Faison is a curious guy who starts doing small favors for the sports photographer of the college paper. There's something more going on with the girl who has three overprotective brothers, but for once, Grant can't ask questions. He has to wait for her to tell him on her own.

Defenseman Winston Brooks secretly dated his best friend's younger sister in high school. Now that she's attending his university, they try being friends. Their love never died and soon, it reignites. Winston has to keep history from repeating itself before he loses his girl once and for all. She's not the same girl she used to be though.

The guys must battle their issues, both past and present, while falling in love along the way.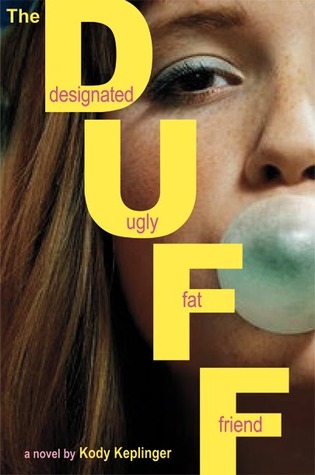 The Duff


Kody Keplinger

| Goodreads | Amazon | Barnes and Noble |

Seventeen-year-old Bianca Piper is cynical and loyal, and she doesn't think she's the prettiest of her friends by a long shot. She's also way too smart to fall for the charms of man-slut and slimy school hottie Wesley Rush. In fact, Bianca hates him. And when he nicknames her "the Duff," she throws her Coke in his face.

But things aren't so great at home right now, and Bianca is desperate for a distraction. She ends up kissing Wesley. Worse, she likes it. Eager for escape, Bianca throws herself into a closeted enemies-with-benefits relationship with him.

Until it all goes horribly awry. It turns out Wesley isn't such a bad listener, and his life is pretty screwed up, too. Suddenly Bianca realizes with absolute horror that she's falling for the guy she thought she hated more than anyone.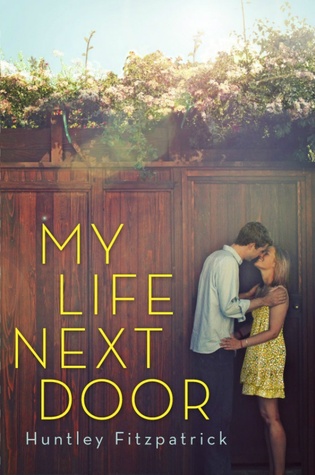 My Life Next Door


Huntley Fitzpatrick

| Goodreads | Amazon | Barnes and Noble |

"One thing my mother never knew, and would disapprove of most of all, was that I watched the Garretts. All the time."

The Garretts are everything the Reeds are not. Loud, messy, affectionate. And every day from her rooftop perch, Samantha Reed wishes she was one of them . . . until one summer evening, Jase Garrett climbs up next to her and changes everything.

As the two fall fiercely for each other, stumbling through the awkwardness and awesomeness of first love, Jase's family embraces Samantha - even as she keeps him a secret from her own. Then something unthinkable happens, and the bottom drops out of Samantha's world. She's suddenly faced with an impossible decision. Which perfect family will save her? Or is it time she saved herself?

A transporting debut about family, friendship, first romance, and how to be true to one person you love without betraying another.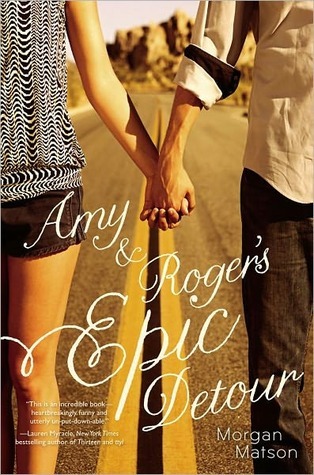 Amy and Roger's Epic Detour


Morgain Matson

| Goodreads | Amazon | Barnes and Noble |

Amy Curry is not looking forward to her summer. Her mother decided to move across the country and now it's Amy's responsibility to get their car from California to Connecticut. The only problem is, since her father died in a car accident, she isn't ready to get behind the wheel. Enter Roger. An old family friend, he also has to make the cross-country trip - and has plenty of baggage of his own. The road home may be unfamiliar - especially with their friendship venturing into uncharted territory - but together, Amy and Roger will figure out how to map their way.
17 First Kisses


Rachael Allen

| Goodreads | Amazon | Barnes and Noble |

No matter how many boys Claire kisses, she can't seem to find a decent boyfriend. Someone who wouldn't rather date her gorgeous best friend, Megan. Someone who won't freak out when he learns about the tragedy her family still hasn't recovered from. Someone whose kisses can carry her away from her backwoods town for one fleeting moment.

Until Claire meets Luke.

But Megan is falling for Luke, too, and if there's one thing Claire knows for sure, it's that Megan's pretty much irresistible.

With true love and best friendship on the line, Claire suddenly has everything to lose. And what she learns—about her crush, her friends, and most of all herself—makes the choices even harder.

In her moving debut, Rachael Allen brilliantly captures the complexities of friendship, the struggles of self-discovery, and the difficulties of trying to find love in high school. Fans of Sarah Ockler, Susane Colasanti, and Stephanie Perkins will fall head over heels for this addictive, heartfelt, and often hilarious modern love story.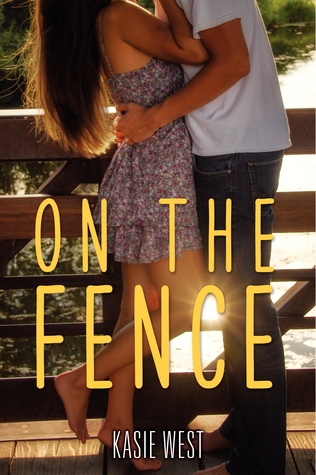 On The Fence


Kasie West

| Goodreads | Amazon | Barnes and Noble |

For sixteen-year-old Charlotte Reynolds, aka Charlie, being raised by a single dad and three older brothers has its perks. She can outrun, outscore, and outwit every boy she knows—including her longtime neighbor and honorary fourth brother, Braden. But when it comes to being a girl, Charlie doesn't know the first thing about anything. So when she starts working at chichi boutique to pay off a speeding ticket, she finds herself in a strange new world of makeup, lacy skirts, and BeDazzlers. Even stranger, she's spending time with a boy who has never seen her tear it up in a pickup game.

To cope with the stress of faking her way through this new reality, Charlie seeks late-night refuge in her backyard, talking out her problems with Braden by the fence that separates them. But their Fence Chats can't solve Charlie's biggest problem: she's falling for Braden. Hard. She knows what it means to go for the win, but if spilling her secret means losing him for good, the stakes just got too high.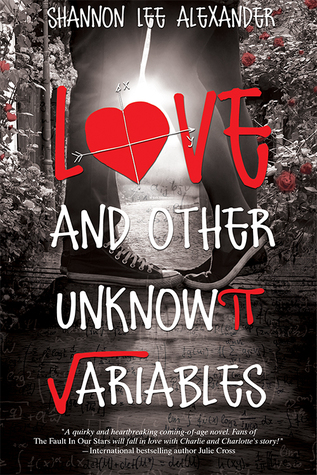 Love and Other Unknown Variables


Shannon Lee Alexander

| Goodreads | Amazon | Barnes and Noble |

Charlie Hanson has a clear vision of his future. A senior at Brighton School of Mathematics and Science, he knows he'll graduate, go to MIT, and inevitably discover solutions to the universe's greatest unanswered questions. He's that smart. But Charlie's future blurs the moment he reaches out to touch the tattoo on a beautiful girl's neck.

The future has never seemed very kind to Charlotte Finch, so she's counting on the present. She's not impressed by the strange boy at the donut shop—until she learns he's a student at Brighton where her sister has just taken a job as the English teacher. With her encouragement, Charlie orchestrates the most effective prank campaign in Brighton history. But, in doing so, he puts his own future in jeopardy.

By the time he learns she's ill—and that the pranks were a way to distract Ms. Finch from Charlotte's illness—Charlotte's gravitational pull is too great to overcome. Soon he must choose between the familiar formulas he's always relied on or the girl he's falling for (at far more than 32 feet per second squared).
Street Food and Love


H.A. Enri

| Goodreads | Amazon | Barnes and Noble |

Sole Eaby, seventeen, has a few complaints he'd like to lodge against life, the main one being that his dad, Cedro, has recently quit his job and withdrawn his entire life savings, which included Sole's college fund. Why? To launch a food truck business he knows nothing about.

To cope, Sole uses his knifelike wit to moonlight as a stand-up comedian, and so far, it's paying off. He's not only replenishing his college treasury, he's making people laugh; but it's one person in particular he performs for. Her name is Ava. When the fated bond of humor joins the two, and they begin a sort of quasi-romance, things begin to seem somewhat bearable. Of course, that's when an ill-timed event decides to put another spin on things. Just when Sole is ready to move on with his own life and disconnect himself from his father and the family business, he suddenly finds himself in charge of the food truck he desperately loathes. Here is where Sole must realize that the answers to love and life are not to be found apart but, rather, are more like a savory recipe: only by combining the ingredients will the wonderful flavors reveal themselves. When comedy isn't enough, the future seems ever bleak, and a fledgling love has barely had a chance to bloom, where will Sole turn?
Her Perfect Game


Shannyn Schroeder

| Goodreads | Amazon | Barnes and Noble |

Spring break is supposed to be a week of fun in the sun for three childhood friends about to graduate from college. But one of them is ready to get her game on somewhere else…

Charlie Castle is an expert archer and a fierce warrior—in her favorite video game, anyway. But college life was a program she couldn't quite master. To land a cybertech job without a degree, she's entering a "hackfest" over spring break—where she also hopes to meet the sweet gamer who's been flirting with her online. Instead, she runs into the hot guy who walked away years ago, and can't fight the desire that comes rushing back.

Jonah Best has never gotten over Charlie, whose kisses were always as deliciously creative as her coding. But now that they're face to face again, he doesn't know how to admit that her online admirer is really him—or how to convince her that he's offering her a job for her incredible skills, not her sex appeal. Can Jonah cut through their communication glitches and persuade Charlie that the next level up for them should be forever?
Frequent Flyers Collection


Bolden, Laweson, Franklin, Gold, Elle, Weaver

| Goodreads |

Romance flies the friendly skies in this diverse collection of short stories from a talented group of best-selling and up-and-coming authors.

There's something for everyone in this mile-high compilation – from a love story born in a blizzard to a steamy encounter spawned by a series of crazy events. For supernatural fiction fans, how about the tale of an airport that's also a portal to another world… or a scheduled flight that takes a detour into an alternate reality?

From an unexpected trip that reignites a twenty year old flame, to a quirky liaison between a ticketing agent and an adorable doctor, Frequent Flyers takes you on a journey that will touch your heart and leave you flying high!
_____________________________________
That's all I got this week!!