Swag September is organized by Amber at Paradise of Pages. It will occur through the whole month of September. You don't need to worry how much you read during the month, the only thing you need to do is when you do read, read only the books that you have swag for. If it isn't on a piece of swag you read, don't read it. There will be guest posts, interviews, excerpts, a read-a-thon, and lots and lots of giveaways. Where can you go wrong? For any information or questions you may have as well as updates, visit Amber over at Paradise of Pages. ~From Amber at Paradise of Pages
So to start out the month for Swag September, I decided I would put up what I plan to read within the month. This might change throughout the month due to what my tastes are at that moment, but I hope to get all of these and hopefully even more read within September. I have not received all the swag yet for the month, so as I get more, I am sure this list will get longer!!


Without further ado...here is my list for the month!! (Swag pictures are also supplied)
American Girl on Saturn




by Nikki Godwin





| Goodreads | Amazon | Book Depository |

The summer after graduation is supposed to be that first real taste of freedom - but not for eighteen-year-old Chloe Branson. Just as that breeze of freedom is making its way into her galaxy, her secret-service-agent dad drops a meteor-sized bomb of bad news on her and her sisters. An attempt has been made on the lives of Canadian boyband, Spaceships Around Saturn, during their USA tour, and the guys have to go into hiding ASAP. The only problem? In the midst of the crisis and media frenzy, their dad volunteered to hide the guys...in their house.

Six-year-old Emery is as ecstatic as any self-proclaimed Saturnite would be, but Chloe and her seventeen-year-old sister Aralie watch their summer plans crash and burn like a falling star. The SAS guys aren't happy with the situation, either. Bad boy Jules picks fights with Aralie about everything from his Twitter followers to his laundry, and heart-throb Benji can't escape Emery's fangirlisms for more than three minutes.

But after the super-cute Milo kisses Chloe during a game of hide-and-seek, she finally understands what Emery means when she talks about SAS being "out of this world." If this is what Saturn feels like, Chloe doesn't want to come back to Earth.
Breakaway
by Lindsay Paige and Mary Smith

| Goodreads | Amazon |

Levi Carr is captain of the Roxboro University Lions hockey team. His rival is James Wayne University and their captain, Trevor McCarthy. After an incident in high school and his mother's death, Levi does whatever he can to make McCarthy's life a little harder. When leaving the rivaling campus one night, Levi meets one person who can unknowingly help him mess with McCarthy.

My one job in this is to mess with McCarthy's head and all it has done is mess with mine.

Presley McCarthy lives in the shadow of her twin brother, Trevor. After being separated when their parents divorced, all Presley heard about was Levi Carr being a bully to Trevor. Now in college, Presley is trying to be her own person, but when she meets Levi Carr, it all changes. But will the changes be good or bad?

He is nothing like my brother described. Maybe I've been wrong all along.

*This book is intended for mature audiences.*
Damselfly
by Jennie Bates Bozic



| Goodreads | Amazon | Book Depository |

In 2065, the Lilliput Project created Lina - the first six-inch-tall winged girl - as the solution to a worldwide energy and food crisis. Isolated in a compound amidst the forests of Denmark, Lina has grown up aware of only one purpose: learn how to survive in a world filled with hawks, bumblebees, and loneliness. However, on the eve of her sixteenth birthday, she discovers that she's not the only teenager her size. Six 'Toms' were created shortly after Lina, and now her creators need to prove to the world that tiny people are the next logical step in human evolution. In other words, they need to prove that reproduction is possible.

Um. No thanks. Lina's already fallen in love with a boy she met online named Jack. Only he has no idea that thumbelina1847 could literally fit inside his heart.

When her creators threaten to hurt Jack unless she chooses a husband from among the 'Toms', Lina agrees to star in a reality TV series. Once the episodes begin to air, the secret of her size is out. Cut off from any contact with the outside world, Lina assumes Jack is no longer interested. After all, what guy would want to date a girl he can't even kiss?

Slowly, very slowly, she befriends the six young men who see her as their only ticket to happiness. Perhaps she can make just one guy's dream of love and companionship come true. But her creators have a few more twists in store for her that she never thought possible.

She's not the only one playing to the cameras.
Mutilate my Heart




by Emily Godwin



| Goodreads | Amazon | Book Depository |

Punk rock band Mutilated Arteries has been seventeen-year-old Becca's world (aka obsession) for the last year. When the band schedules a concert in her hometown, she and her best friend Carli are the first ones in line to buy tickets. The night is everything she expects it to be and more, especially after making friends with the new super-cute bassist, Sketch.

Becca's mom warns her not to fall for a rock star because rock stars are always on the road - or they die in a plane crash, like her mom's favorite band did twenty-something years ago. But after the band's tour bus breaks down and they're stuck hanging out in Roizen Hills for a week, it's hard for Becca not to fall for Sketch and his caricature drawings and toxic green eyes.

Becca knows Sketch is leaving as soon as the bus is fixed, and she can't be his fan-turned-girlfriend anyway because of the lead singer's "No Girlfriends" rule. Plus, there's something strange about the guys that Becca can't quite decipher... like how they won't reveal their real names, their always-changing odd appearances, and the guitarist's obsession with blood and zombies. Still, Becca wants nothing more than for Sketch to mutilate her heart...but it just might not be in a way she expects.
Behind the Wooden Door
by Emily Godwin



| Goodreads | Amazon |

When an army of soldiers marches through her castle doors, Princess Lanie is plagued with thoughts of blood, death, and sorrow. War is something she never fathomed happening in her lifetime. Falling in love with the army's commander, Tristan, wasn't part of the plan either. He's smart-mouthed, arrogant, and everything her tyrant father would disapprove of. After all, Tristan's place is on the battlefield, not a throne.

After the kingdom's fortune teller predicts a deadly outcome, Lanie knows her secret romance is an execution waiting to happen. She has to do something - fast - because the war path has redirected toward her.
Upside Down




by Lia Riley



| Goodreads | Amazon | Book Depository |

If You Never Get Lost, You'll Never Be Found

Twenty-one-year-old Natalia Stolfi is saying good-bye to the past-and turning her life upside down with a trip to the land down under. For the next six months, she'll act like a carefree exchange student, not a girl sinking under the weight of painful memories. Everything is going according to plan until she meets a brooding surfer with hypnotic green eyes and the troubling ability to see straight through her act.

Bran Lockhart is having the worst year on record. After the girl of his dreams turned into a nightmare, he moved back home to Melbourne to piece his life together. Yet no amount of disappointment could blind him to the pretty California girl who gets past all his defenses. He's never wanted anyone the way he wants Talia. But when Bran gets a stark reminder of why he stopped believing in love, he and Talia must decide if what they have is once in a lifetime . . . or if they were meant to live a world apart.
Pity isn't an Option
by Jessica Brooks


| Goodreads | Amazon | Book Depository |

Seventeen year-old Jonas Norton is trying to come to terms with what his blood disorder has robbed from him, including his two most favorite things: basketball, and competing in Hatchet Racket, Wanless' annual hatchet-throwing contest. The facts that his father works constantly to pay for his blood tests and Jonas can actually see the disappointment in his eyes for being such a failure only make matters worse. And even worse than all of that? Jonas' own twin brother, Micah, is perfectly healthy and becoming quite the basketball player. Also, Hattie, the girl Jonas has loved for forever? She has no idea how he feels.

Sixteen year-old Hattie Akerman lives down the hill from Jonas. Though her father, Heath, tries to hide his lack of mental clarity behind the bottle and she's pretty much given up on having any kind of relationship with him, she would still rather her younger sister, Lucy, not have to deal with the consequences of his behavior. Hattie helps her mother by baking food to sell at Market and looking out for Lucy. No matter what the rest of the town says about her crazy father, Jonas sticks up for them. He is, by far, her very best friend.

As if things aren't complicated enough already, Heath and Micah are unexpectedly drafted into President Kendrick's army (an army from which no one ever returns) just days before Thanksgiving. When Heath disappears instead of arriving at the Meeting Place to check in, Hattie and Jonas decide they've had enough, and take matters into their own hands. And though nothing could have prepared them for what happens next, Hattie and Jonas learn that hope can be seen in every situation. You just have to know where to look.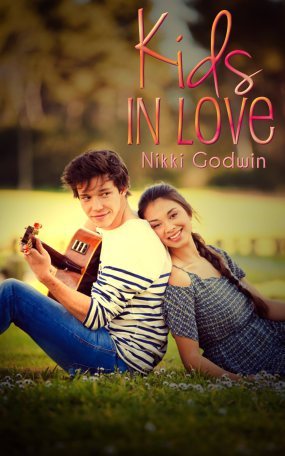 Kids in Love
by Nikki Godwin



| Goodreads | Amazon | Book Depository |

As one of the original Saturnites, Darby McMillon has been a longtime face of the fandom. From the days when the boys were just a YouTube band trying to gain fans up through their recent lockdown, Darby's channel - Darby's Daily Dose of Drama - was the "go to" spot for all things Spaceships Around Saturn.

Until now, she's been trusted by most and envied by few, but her meet up with SAS girlfriend Chloe Branson shakes Darby's world. She learns quickly that when you're with the band, everything isn't always red carpets and music videos.

And the closer she gets to her SAS crush Tate Kingsley, the closer she comes to losing her Saturnite status forever.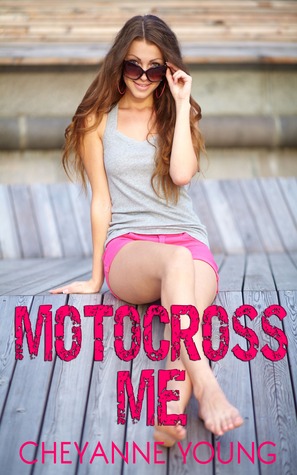 Motocross Me
by Cheyanne Young



| Goodreads | Amazon | Book Depository |

When Hana Fisher moves to the small town of Mixon, Texas to live with her dad, she dreads having to work at the boring pile of dirt he fondly calls a motocross track. But when she gets there, she finds the rinky-dink dirt bike track from her childhood has grown into the most respected racing track in the state.

Now popular by association, Hana endures the pain and sweat of working in the summer heat in order to fit in with a sport she's growing to love. She gets a real family, a best friend and not just one, but two of the fastest racers trying to win her heart.

When Hana abuses her status as the track owner's daughter to help the gorgeous Ryan Russo cheat in the biggest race of the year, she risks more than just losing her job. Every good thing in her life is at stake now- her friends, her dad's trust, and Ash Carter- the kind-hearted racer who may not be as alluring as Ryan, but is proof that nice guys don't always finish last.
Summer Unplugged Series
by Amy Sparling

| Goodreads | Amazon | Book Depository |

All four books of the Summer Unplugged series in one book. Includes:
Summer Unplugged

Bayleigh is addicted to her cell phone and her mom has had enough. After catching her sending a less than lady-like photo to a boy who barely knows her, Bayleigh's mom sends her away to her grandparent's house for the summer--sans cell phone, laptop and Ipod. Bayleigh thinks the summer will be torture without social media...that is until she meets the boy next door.

Autumn Unlocked

After a summer grounded from technology, Bayleigh is back home and rebuilding her relationship with her mother. Her boyfriend Jace keeps his promise and stays in Texas, where he works at a local motocross track.

Knowing her relationship with Jace is something special and not like all the guys before him, Bayleigh is determined to keep their love strong, despite his notorious fame in the motocross world and the dozens of girls throwing themselves at him in his new job.

Winter Untold

When Jace accepts a job that has him traveling all over the country, Bayleigh wonders how their relationship can survive on random text messages and intermitent phone calls. Frustrated by his popularity on Facebook and jealous of all the parties he's attending, she finds comfort and friendship in Chase, the guy who just moved in next door.

Spring Unleashed

Bayleigh graduates from high school and with her boyfriend Jace by her side, she feels like life can't get any better. That is until Jace and her mom suggest some plans for Bayleigh's future that she's not too thrilled about. As long as she can win them over to seeing things her way, life will be great again. Or so she thinks.
_________________________________________
Are you going to be doing Swag September with us?
What are you planning on reading??
Click Here to go sign up for Swag September!!