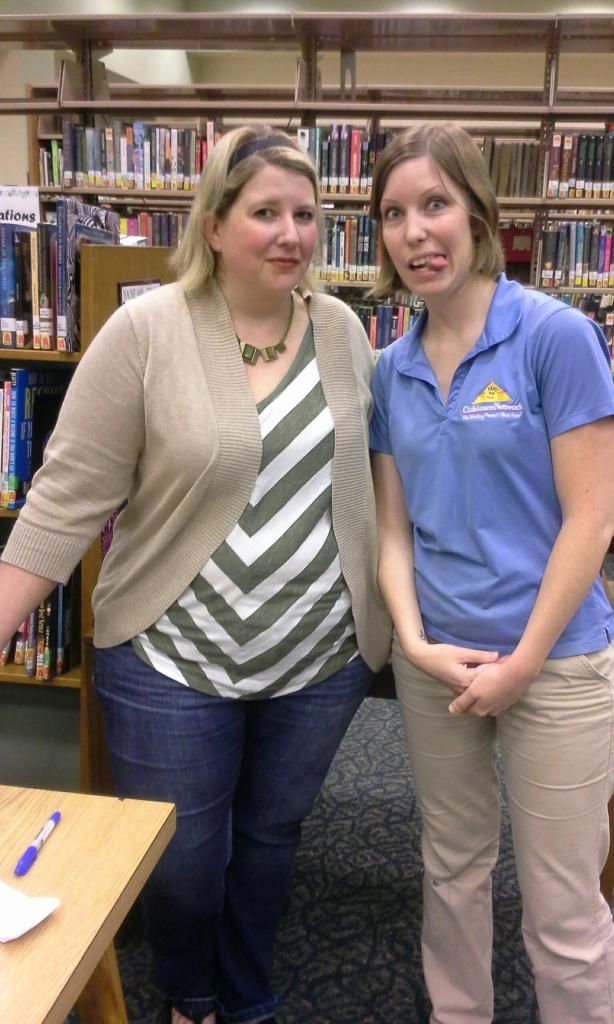 I got a tweet from my bestie Kristalyn showing me a tweet she found. She saw that Anna Banks was going to a book signing at the Fort Walton Beach Library. First thing in my head was "Isn't she the author of the Syrena Legacy." I was pretty sure she was, especially when I have had it on my wishlist for a while and was going to get it after Swag September was over. Then it popped in my head! What in the heck is she doing here of all places! No one EVER comes here!
I had no idea she lived close let alone that she was born and raised here like me! I was at work when I found out she was coming the same day. I knew I had no time to run home to even change to go meet her, so of course I ended up having to go in my uniform. I called my boyfriend to tell him I would need my car for the night so if he needed to go anywhere he needed to use his. I ran to the local bookstore to get a book for her to sign and I was off!
I was so nervous. I didn't even know who she was at first. I didn't look up any pictures of her, stupid I know, so I had no idea she was standing there talking to the library staff the whole time. I wish I would have known because I would have said hi before hand, but oh well, can't change it now!
She told us about her books, explained the difference between her mermaids and the mermaids that are on movies like Little Mermaid. I figured hers were different, but she said hers look more like a shark than a goldfish. I was intrigued.
We got to then ask questions, as I am very shy in person, I had no idea what to ask her, so I just sat there and listened while everyone else asked questions. I got to hear her writing style and all the things she goes through with being a published author. She made me want to run out and write my own book, though I have nothing to write about! I wish I was more creative!
After all the questions were done, or wrapped up since they wanted to ask questions all night, there was a giveaway! The library was giving away a few different books, some bookmarks, and the first two books of the Syrena Legacy. Anna got to pick the first winner and put the winner between the books and no one knew who it was. The library then went around picking the winners for the rest of the loot.
After all the rest of the winners were picked, the people who didn't win were asked to stand up. I was very nervous about this since I have a public speaking problem. I know I wasn't speaking, but since there were only 4 of us standing, I felt like the spotlight was on me anyway. As I stood there looking at the floor to calm myself down, I hear "Amber".
I WON THE BOOKS!! What made it even more awesome was right after that I got asked if I was Amber from Paradise of Pages! I felt so honored to know she knew of my blog, even if she just found out about it earlier that day! She brought me some special goodies to giveaway for Swag September!! If you guys don't know what Swag September is, Click Here, to head over to see what it is all about! I will have the items she gave me up tomorrow for you all to see what you can win!!
It was wonderful for me to go to the signing, I almost didn't because I was scared! But to end up winning the first 2 books of her trilogy after I just bought the third one was awesome! I now have the whole set and I met a super awesome author!
Anna, if you see this, thank you so much for everything! I loved being there listening to you and maybe we can get together again sometime soon!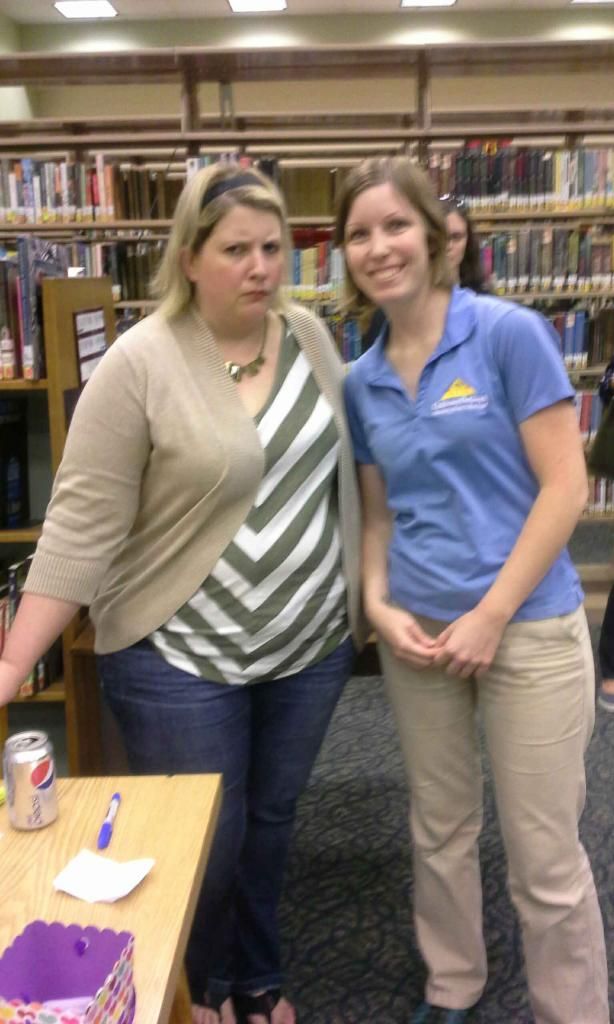 *Excuse the blurry quality and my horrible work uniform!*