Top Ten Tuesday is a weekly meme brought to you at The Broke and the Bookish!! Each week we will be releasing a top ten book related list for you all to enjoy!
This week was hard for me to decide what I wanted to do, once I did, it kind of just flowed out. I wanted to do books that were important to me and I found most of them to be considered some sort of Paranormal so felt that was the way to go. I know most of these are big name titles, but they have all had some effect in my life one way or another and I think they could have that effect for others too.
Top Ten Eight Books/Series I'd Give To Readers Who Have Never Read Paranormal/Sci-Fi
1. Harry Potter
This is one of the first sci-fi style books I had read. I used to read only contemporary before this, but I can't think of a better one to start with. This will forever be my favorite series and I know nothing can ever replace it in my heart. I think anyone out there, no matter the age will love this series and want to continue reading for sure.
2. Vampire Academy
I never wanted to read these. The covers were really part of it. I ended up getting these last year for my birthday from my man because they were super cheap at Books-a-Million. I still let them sit on my shelves for a while, but felt bad that he bought them for me so I decided to suffer through them. Suffering was far from what I did. I couldn't stop reading them. I was sucked in from the first book to the last. It has a little bit of everything in it and I know anyone could love these as well. There is definitely romance in it, but not in a way that could make a guy not want to read it. There is enough action to keep you entertained.
3. Twilight
I've said it quite a bit how I feel about this series. I owe my blog and reading career in general to this series. I didn't read a book for years until my cousin talked me into reading this. Once I did I couldn't stop. I started reading anything I could get my hand on. I love it to this day as I have re-read it recently and loved it just as much the second time around. I am sure anyone out there who hasn't read much would really enjoy it just like I did, no matter the negative attention this series tends to get anymore.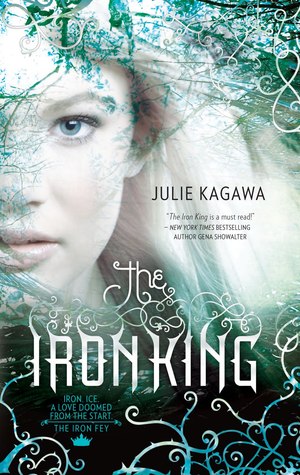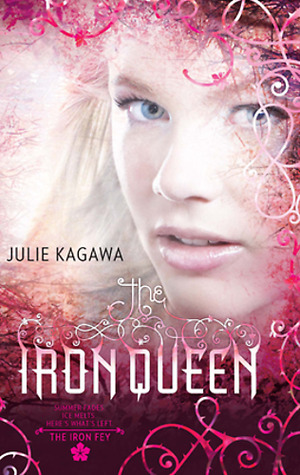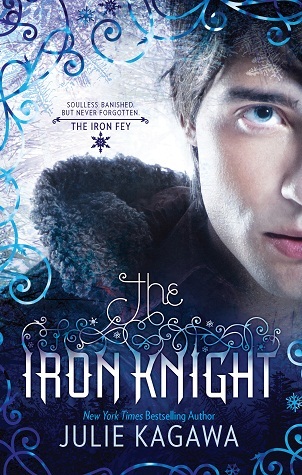 4. Iron Fey
Wings, see below, was my first faerie series I have read. I didn't think there would be anything else faerie that could suck me in, but then I saw this one around a lot. I had to check it out. I LOVE this series, the only other series that is above this one for me is Harry Potter. I will have a couple copies of this series for the rest of my life and hope to pass it on to my kid when I have one!
5. Wings
This series sucked me in. I originally got it for the cover. it is gorgeous. I had never read a fae book before and was honestly scared. I thought I would hate it or it would be more tinkerbell-ish. I was surprised to see how different the faerie world really is. I LOVED this series. I have read several fae books since this one, but none of them are quite so original as this one. I think this is a great fae start for anyone. This one has so much action in it as well, that it is hard not to love it no matter who you are.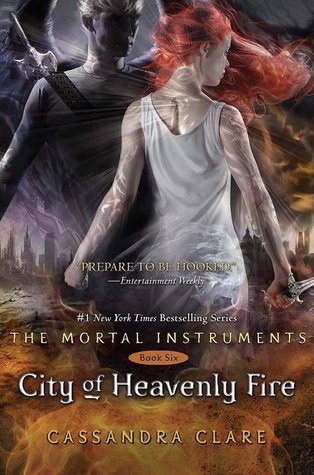 6. The Mortal Instruments
The Shadowhunter world is definitely something I haven't read before. I read this a year ago due to the movie coming out so I wanted to know what was going on. I had the first three books on my shelves for years. yes, years. I am horrible I know. It sounded good when I looked at it, but never had the drive to actually pick it up and give it a shot. I hated the movie, but the one good thing it did was finally get me to read the series. I loved how many different paranormal classes were in this book. I even got to read about my Fae, yay!! This is another gender neutral read that will keep you sucked in. I am now working on re-reading the whole series so I can finally see how it all ends!!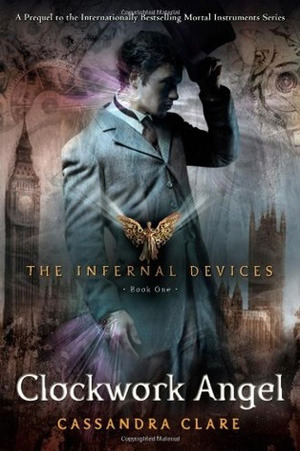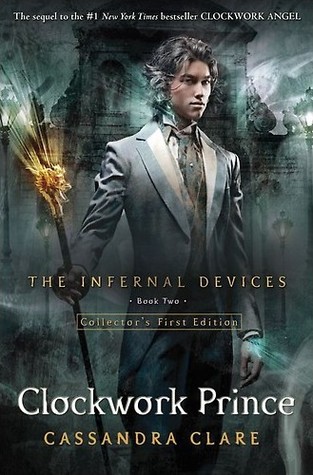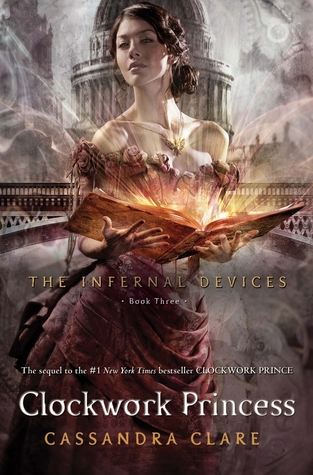 7. The Infernal Devices
Let me first say that I am reading this trilogy for the first time. I have read the companion series, but never got around to this one. I decided before I re-read TMI I would read these first since they are in a time before TMI. I thought maybe it would clear up some of the stuff from the other series. Now that I am reading it though, I love it. I am sucked in even more than TMI. Im enjoying the fact that some characters in TMI are in this one and aren't so well off. I would recommend to anyone who wants to read either, to read this one first. I wish I did, but I still love it very much. I know anyone could love this one too, especially because it is nice to read a book set in a different time period.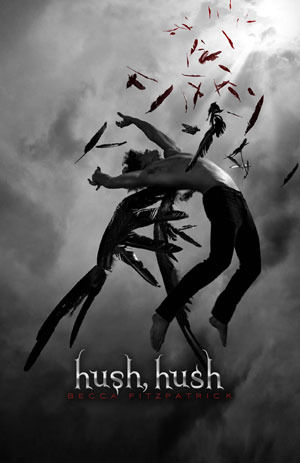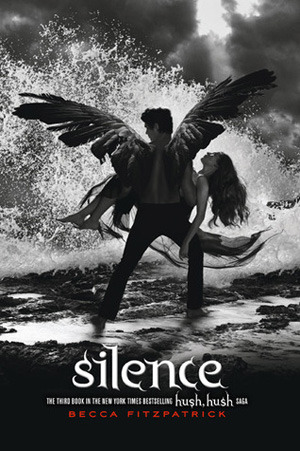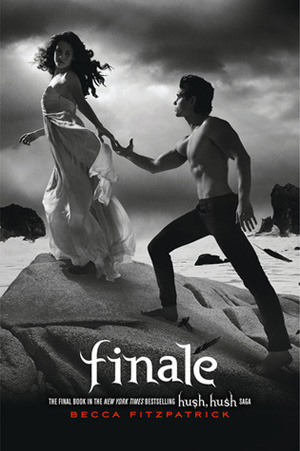 8. Hush, Hush
This series has a lot of negativity around it just like Twilight. I don't know why really. It is fantastic and it is nice to read about Angels. They aren't in a lot of books, so to read something that is different is refreshing. Most authors seem to take bits and pieces of other series to make their own, but I think this one is pretty original. I loved Patch and I loved following around all the crazy that happens in this book. I would suggest to give this a shot, because it is definitely needed to be appreciated. it deserves your own opinion as you give it a shot :)
_________________________________
Well, that's my list for the week! Hope you all enjoy!
Leave me your links below!