This is a new weekly meme that Kristalyn over at The Sarcastic Palmtree and I, Amber at Paradise of Pages, came up with. We have been wanting to re-read some of our favorites but feel overwhelmed by all the other new books coming out that our re-reads get put to the side. That is how we came up with this meme, we decided we don't want to put them aside anymore, so we will be taking turns putting up our reviews on the re-reads we do throughout the month. This does not mean we won't keep up with recent releases as well, it just means we will make more time for those we have read before as well.
__________________________________________________
So here is how this meme will work:
Each week the co-hosts will trade off with recapping when it is a re-read or what they have heard so far about the book and the other co-host will put up their review.
The participants can read anything that they remember reading in the past, or something that they have wanted to read that has been around for a while and just haven't gotten around to reading it yet for whatever reason.
Participants can decide if they want to recap the book before reading it or just put up a review of what they read.
Anyone can join in, just please link back to our blogs as well as add your name to the linky so we can hop around and see what everyone is reading.
Please put our banner on your post as well, so we all look the same!
We ask you kindly to follow BOTH of our blogs.
Most importantly remember to just have fun! :)
__________________________________________________
We will be pro
viding each week a linky that you will be able to also link your posts for us to view. All we ask is for you to put up our banner as well as a link back to
BOTH
hosts on your post.
__________________________________________________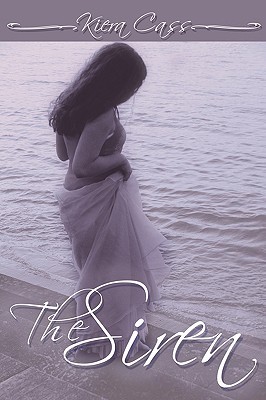 Synopsis:

"You must never do anything that might expose our secret. This means that, in general, you cannot form close bonds with humans. You can speak to us, and you can always commune with the Ocean, but you are deadly to humans. You are, essentially, a weapon. A very beautiful weapon. I won't lie to you, it can be a lonely existence, but once you are done, you get to live. All you have to give, for now, is obedience and time..."

The same speech has been given hundreds of times to hundreds of beautiful girls who enter the sisterhood of sirens. Kahlen has lived by these rules for years now, patiently waiting for the life she can call her own. But when Akinli, a human, enters her world, she can't bring herself to live by the rules anymore. Suddenly the life she's been waiting for doesn't seem nearly as important as the one she's living now.
My Recap:
It has been years since I read this book as well. I was lucky enough to get asked by Kiera to review this book back when she wasn't a big selling author.
I know this has to do with Sirens, obviously. They serve a term with the Ocean to help her lure people into the water for her to devour. I remember the Ocean can't survive unless so many people die in the waters.
The Sirens use themselves to help the Ocean accomplish this. When their term is over, they go to go live their life instead of dying like I believe would have happened to them if they didn't take the term.
I remember one of them falling in love with someone on earth.
I know this isn't much but that is about all I remember, I am surprised I remembered that much to be honest. I do know that I LOVED it. I know most people don't even know she wrote this book, but I am glad to have been one of the few that got offered the chance to read it.
I can't wait to re-read it now that I have read her Selection series and to see how much her writing is the same or different :)
__________________________________________________
We will be back next week with our review or recap!
What about you? What do you remember about the time that you read this book/series?
Be sure to leave your links below :)