This is a new weekly meme that Kristalyn over at The Sarcastic Palmtree and I, Amber at Paradise of Pages, came up with. We have been wanting to re-read some of our favorites but feel overwhelmed by all the other new books coming out that our re-reads get put to the side. That is how we came up with this meme, we decided we don't want to put them aside anymore, so we will be taking turns putting up our reviews on the re-reads we do throughout the month. This does not mean we won't keep up with recent releases as well, it just means we will make more time for those we have read before as well.
__________________________________________________
So here is how this meme will work:
Each week the co-hosts will trade off with recapping when it is a re-read or what they have heard so far about the book and the other co-host will put up their review.
The participants can read anything that they remember reading in the past, or something that they have wanted to read that has been around for a while and just haven't gotten around to reading it yet for whatever reason.
Participants can decide if they want to recap the book before reading it or just put up a review of what they read.
Anyone can join in, just please link back to our blogs as well as add your name to the linky so we can hop around and see what everyone is reading.
Please put our banner on your post as well, so we all look the same!
We ask you kindly to follow BOTH of our blogs.
Most importantly remember to just have fun! :)
__________________________________________________
We will be pro
viding each week a linky that you will be able to also link your posts for us to view. All we ask is for you to put up our banner as well as a link back to
BOTH
hosts on your post.
__________________________________________________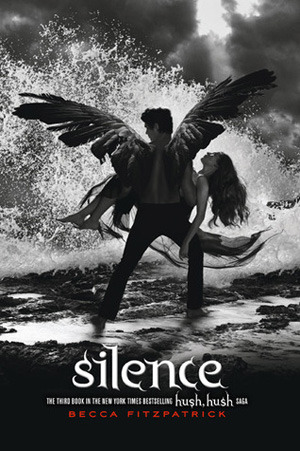 Synopsis:

WHEN SILENCE IS ALL THAT'S LEFT, CAN THE TRUTH FINALLY BE HEARD?

Nora Grey can't remember the past five months of her life. After the initial shock of waking up in a cemetery and being told that she has been missing for weeks - with no one knowing where she was or who she was with - she tried to get her life back on track. Go to school, hang out with her best friend, Vee, and dodge mom's creepy new boyfriend.

But there is this voice in the back of her head, an idea that she can almost reach out and touch. Visions of angel wings and unearthly creatures that have nothing to do with the life she knows.

And this unshakable feeling that a part of her is missing.

Then Nora crosses paths with a sexy stranger, whom she feels a mesmerizing connection to. He seems to hold all the answers...and her heart. Every minute she spends with him grows more and more intense until she realizes she could be falling in love. Again.
My Recap:
I read the synopsis for this just now, and man, I am so in the dark. I know I read this book, but NOTHING and I mean nothing sounds familiar.
With that said, it sounds amazing. I know I loved it at the time and was so mad that I wasn't able to go out and buy the next book. I ended up having to wait a while for the next one so I forgot a lot of it. I knew I was going to have to re-read all the others in order to make sure I didn't forget anything important in the other books.
I didn't want to forget anything at all and miss out on parts in the books that would make sense to me if I had remembered it all. So I finally get to spend the time to finish up the series here soon :)
I can't wait to see how Patch makes her fall in love with him all over again!!
__________________________________________________
We will be back next week with our review or recap!
What about you? What do you remember about the time that you read this book/series? Would you like to read it with us?
Be sure to leave your links below :)