Top Ten Tuesday is a weekly meme brought to you at
The Broke and the Bookish
!! Each week we will be releasing a top ten book related list for you all to enjoy!
I didn't know what to do for this week. Freebies are always hard for me to pick. I decided to put out some books that I plan to read for my Memory Lane Monday posts for the next few times.
Memory Lane Monday is a weekly feature Kristalyn at The Sarcastic Palmtree and I started. We wanted to find a way to be able to re-read books that meant so much to us while still keeping up with new releases. We came up with Memory Lane Monday where we get to do two re-reads a month. We are having so much fun with it! If it sounds like something you would like to participate in, Click Here for more information!!
Top Ten Books/Series on my Memory Lane Monday Re-read List
________________________________
1. Sisterhood of the Traveling Pants series by Ann Brashares
I read these back when I was in high school. I really enjoyed them but they made me sad because I didn't have the type of friendship with anyone like in this book. I now have a couple friends from my blog that definitely are true friends like this to me (Kristalyn & Amanda). So I'm excited to re-read them now that I have good friends to see the meaning I take from them this time around!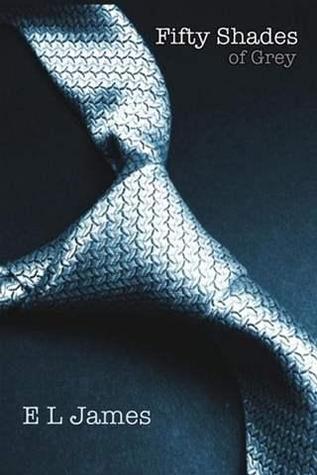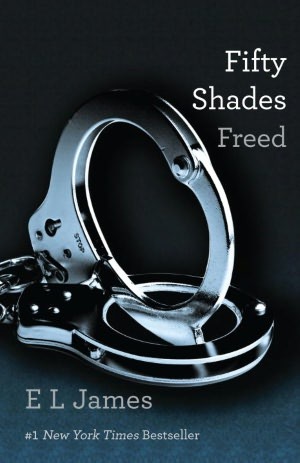 2. Fifty Shades of Grey by E.L. James
I know I will probably get crap for this, but I enjoyed these books. Not for the sexual elements. I liked reading the love story unfold. It was what kept be reading through them. I would like to re-read them again and watch it unfold all over again :)
3. Vampire Academy Series by Richelle Mead
I read this a few months ago, but I am already having Dimitri withdrawals. I think I will be having to revisit this very soon!
I read this back in August in order to be able to watch the movie. While I hated the movie, I really enjoyed the series. Since the last book in the series is coming out on the day this post is up, I want to be able to re-read the whole series again to finish it all up!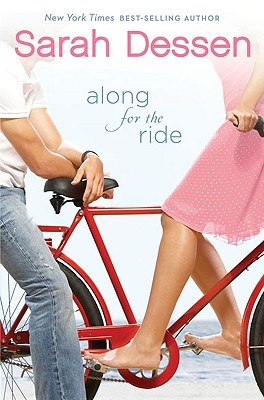 5. Along for the Ride by Sarah Dessen
I loved this book when I read it a few years ago. I watched for it to come out and bought it the first day it was released. I devoured the pages. I've read several other Sarah Dessen books, but to me this is her best one. I would love to re-read it this summer!
6. When in Doubt, Add Butter by Beth Harbison
I love cooking stories, but I first picked this book up because of the cover. I mean look at those cupcakes!! Once I read the synopsis I had to have it. I asked for it for Christmas a couple years back. I luckily got it and spent part of January reading it. It was fantastic. It had cooking and a love story, how could I not love it! It's getting time to revisit it again :)
7. The Boxcar Children by Gertrude Chandler Warner
I got little Ainsley to read this book recently because I loved it when I was little. Now that she read it and loved it, I want to go re-read it again. I remember some of it but not all of it, so I will be super fun to re-read it now that I am older!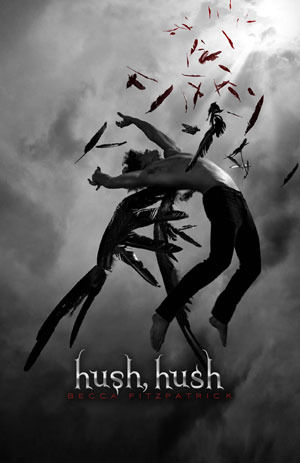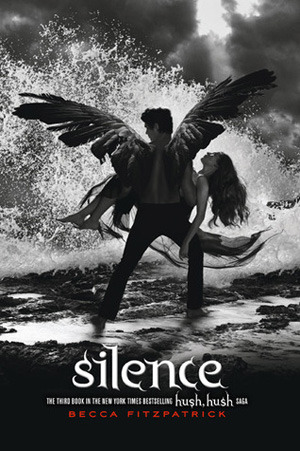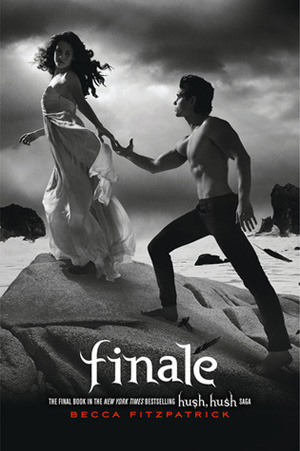 8. Hush, Hush Series by Becca Fitzpatrick
I read this back when it was only Hush, Hush and Crescendo. Silence came out shortly after so I just picked it up and read it without re-reading the first two. Once Finale came out, it was so far in between that I forgot pretty much everything. I now need to re-read the whole series in order to read the last book and finally figure out what happens!
9. Wings Series by Aprilynne Pike
This being my first faerie book ever, it has a special place in my heart. I want to re-read it to appreciate it all over again. I've read several Fae books since this one, but this one being my first, I can't ever let it go!
10. Last Bite by Nancy Verde Barr
This was the first cooking book I ever read. I don't remember how I found it, but I think I was just looking in the book store and came across it. I read this back in high school, so it was a little older than what I normally read. I have always been a food network junkie though, so I had to read it since it was a story about cooking. It's been so long I don't remember much of it, just that I loved it. I want to re-read it now to have it be like a new story all over again!
_________________________________


Well, that's my list for the week! Hope you all enjoy!
Leave me your links below!