I just wanted to come and tell you all, that I will be moving very soon. I start moving some items over this week into our new place. We will be moving all the big furniture items on Saturday, April 26th. I will be out of internet for just a couple days. I plan to hopefully have the internet set up by that Monday or Tuesday, but I can't promise that for sure. I have to transfer my service over from my place now to the new one, and I don't know how long that will take them to be able to do it.
I have already set up the posts for that week to go up, just in case, so it probably won't even seem like I am gone. I won't be able to be replying to comments or twitter messages though. So for that, I wanted to tell you all why that will be. I will still be around until the 26th like nothing has changed really. I will still be replying to comments and stalking people on the Twitter world.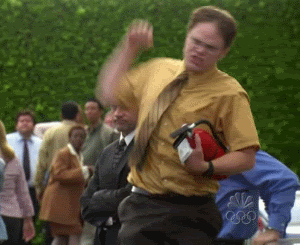 I am very excited to be moving. I have wanted to just get it over with and be in the new place for weeks now, but sadly we have had to wait till the end of the month. The good news is, that our new place is big enough for me to get new bookshelves, so I have them sitting in boxes ready to be put together. I get to have 3 five shelf bookshelves lined up right next to each other. My shelves are gonna look amazing. I hope to do a bookshelf tour after the move if you all are interested. Be sure to leave me a comment to tell me if that is something you would like to watch!
I will miss you all very much in just those couple days that I will be gone, but I know I will be back on the internet soon enough :)